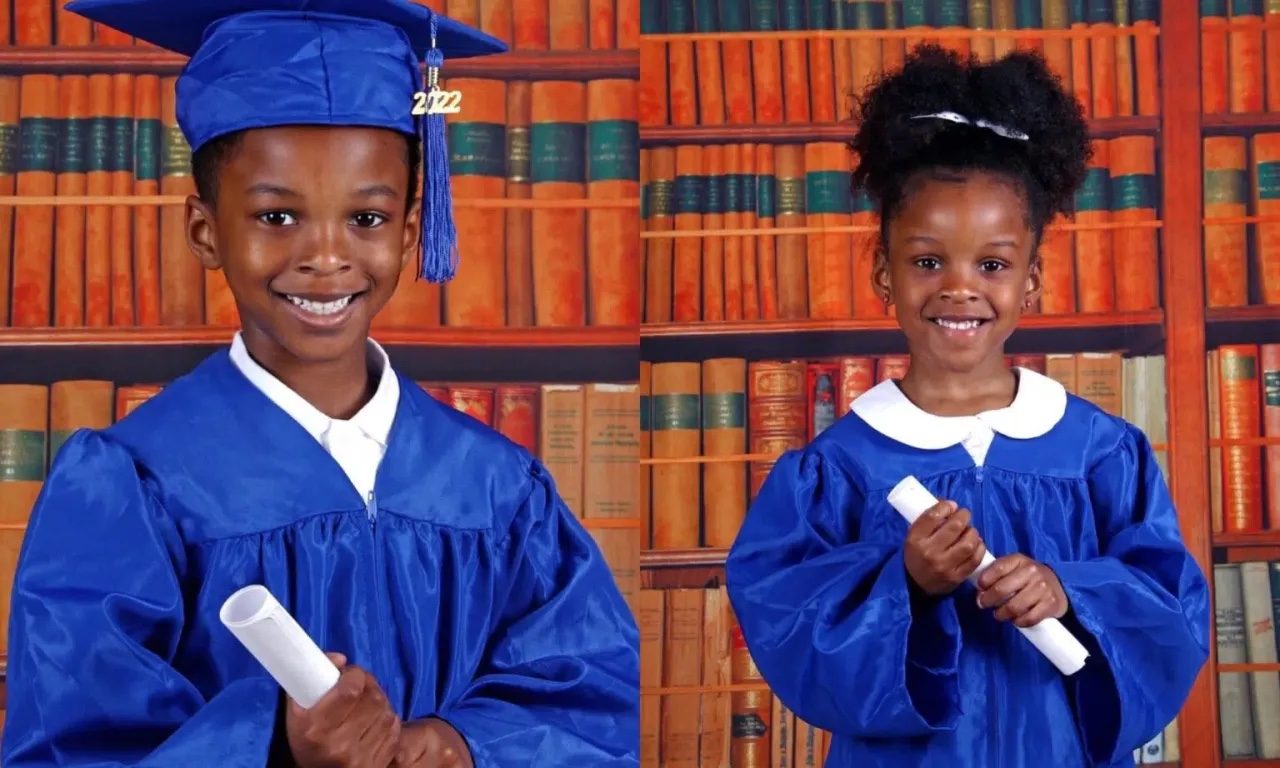 Paul and ANita Okoye's twins, Nathan and Nadia have graduated from pre-school.
Their mom shared the graduation photos on instagram expressing them to be her 'proud moments'.
Sharing the news, she wrote; "My babies are off to big school
All thanks be to God Almighty!!
Of course I was an emotional wreck , so grateful, so proud, My heart is filled with joy!!!
We've got Big kids over here!! Woop Woop!!"