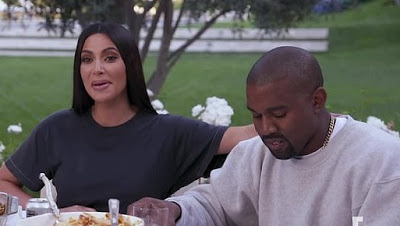 She is expecting a fourth child via surrogate.  And fans got a chance to watch the moment Kim announced the newest addition to her family in a new trailer for season 16 of Keeping Up With The Kardashians.
'We have an announcement to make,' Kim, 38, says as she sits next to her husband Kanye West. 'We're having a baby.'
Kris Jenner, Khloe Kardashian, and Scott Disick erupt with joy, cheering after learning the Wests will be welcoming another child into the family.

While the trailer kicked off on a happy note, there was no shortage of drama coming from the reality stars.