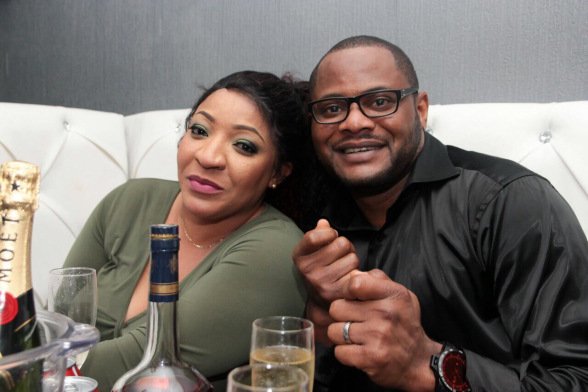 The marriage of UK based Nollywood actress Rita Nzelu has reportedly crashed.
According to Stella Dimiko Korkus Blog, the Nzelu family of Ozubulu in Anambra State have returned the N70 bride price paid for the hand of their daughter, Rita Nzelu Over 14 years ago by the family of Simeon Okoro (from Imo State) to officially end the marriage between both as culture demands.
Insiders say the returning of Bride price happened in February 2018 following series of marital squabbles which has afflicted the union since 2017.
According to the blog's informant who witnessed the exchange, both families decided after efforts to reconcile the couple failed both in London and Nigeria.
The person squealed that with the cultural dissolution, the actress and her husband are now free to pursue legal dissolution in the court.
Reasons adduced to the break-up of the union ranged from accusations of infidelity to jealousy. "After Rita got married about fourteen years ago, she decided to build her home first and then return to movies later. She did that for the first ten years or so. She temporarily left the industry to attend to family first but since she returned some years back, it has not been funny for the couple. The long hours on locations took a toll on the marriage.
Especially as She now produces her own films and marriage and career somehow clashed….Especially as the spouse failed to Understand," the informant said.
Rita Nzelu was Nollywood's sweetheart before she gradually went quiet and eventually vanished from the movie scene and reappeared years later in London.