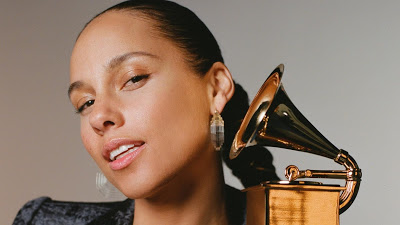 Alicia Keys will be hosting the 2019 Grammy Awards, the singer announced this via a video on her YouTube channel.
"I'm soooo EXCITED to announce that I'll be hosting the 61st Annual Grammy Awards !! There's so much in store and I CAN'T WAIT for y'all to see it ALL come to life Tune in on February 10th at 5PM PST / 8PM EST. Only on CBS!"
The Grammy Awards will take place on Feb. 10 at Los Angeles' Staples Center. The broadcast will air live on CBS from 8-11:30 p.m. ET/PT.