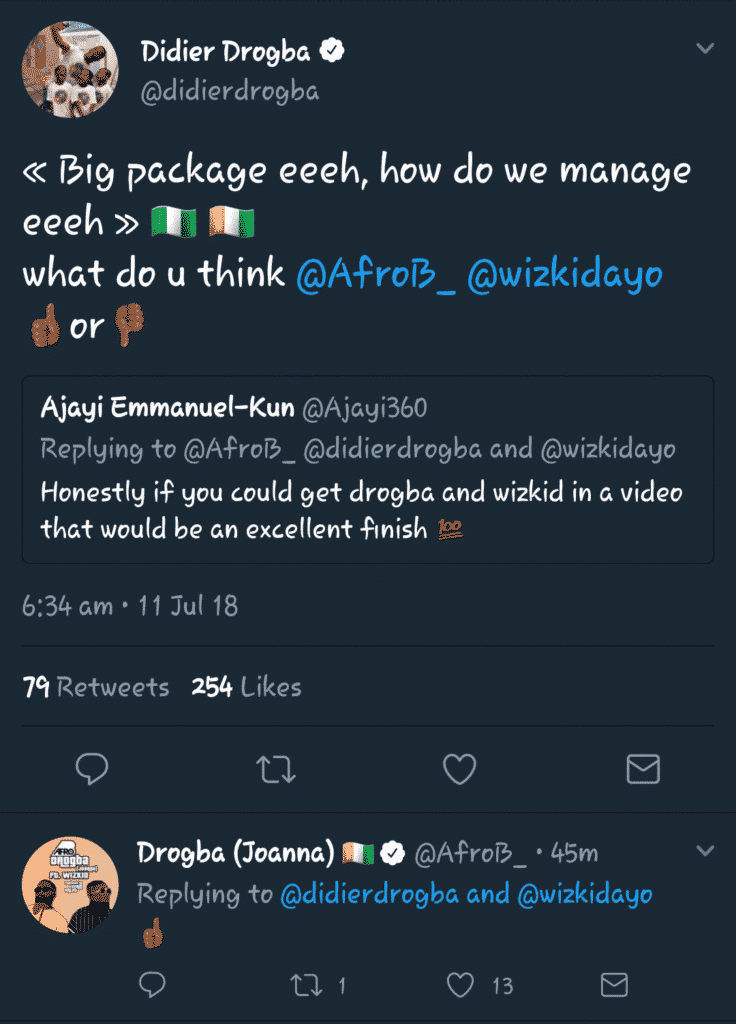 African football star and Chelsea FC legend, Didier Drogba, has shown interest in featuring on a tune with Wizkid and London based, Ivorian Afrobeats act, Afro B.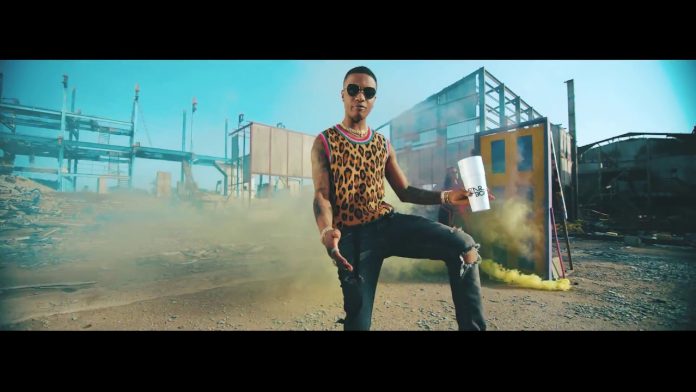 Apparently, Afro B, has a song titled DROGBA, named after the star.
A twitter fan who seemed interested in the song, suggested that it would be nice to have both the football star and Wizkid feature on the track. He said; "honestly, if you could get Drogba and Wizkid in a video that would be an excellent finish."
Drogba quickly responded on twitter as he mentioned both Wizkid and Afro B saying; "Big package ehh, how do we manage ehh, what do you think"
Wizkid also responded saying "yes yes".
Surely, it would be nice to have such an interesting collaboration.kid
See tweets below;