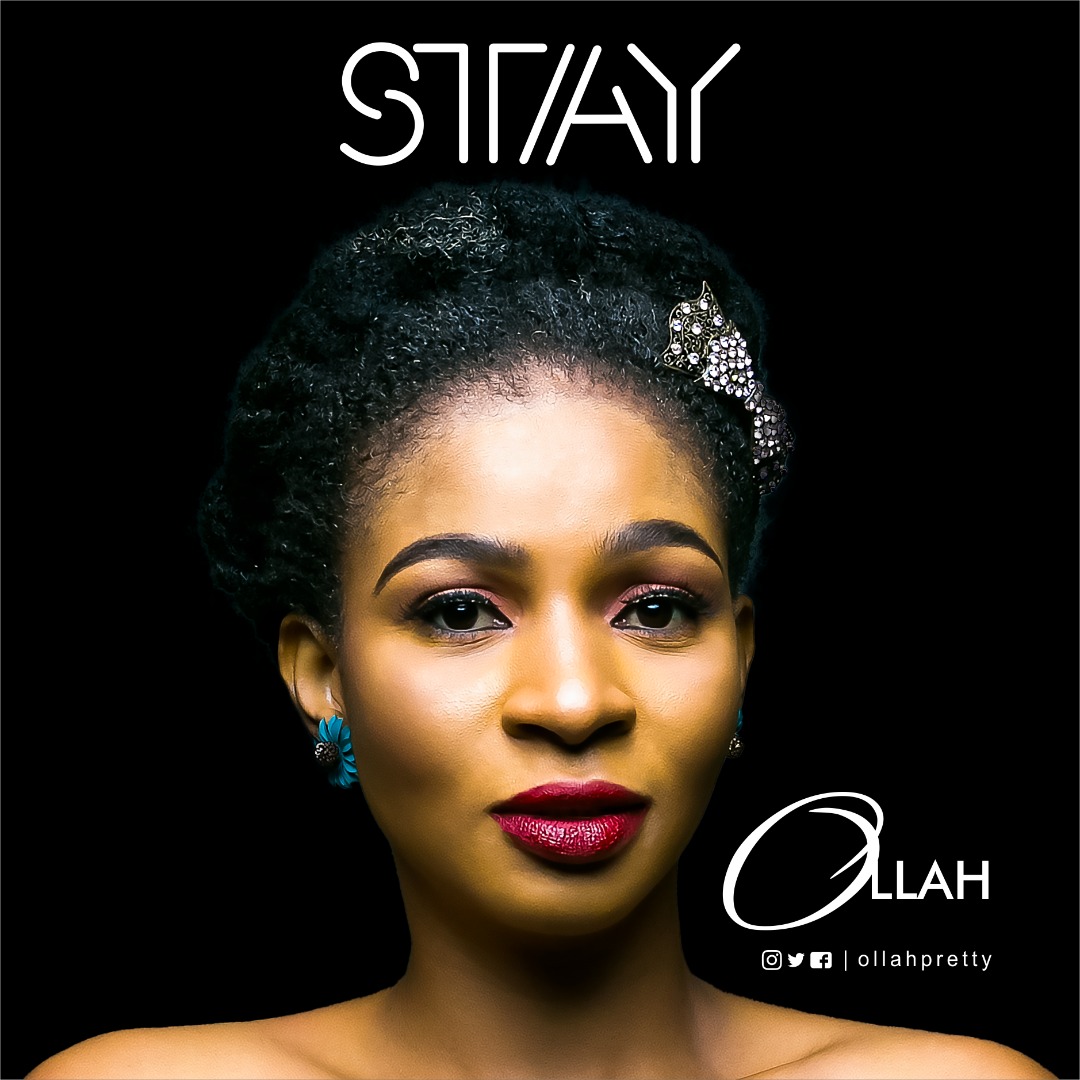 Time after time songs come to cause us to waltz out of despair, but none really comes close in recent times to what Ollah, former singer of the famous masked one, Lagbaja, has done with her new single titled, 'Stay'.
Ollah says it's okay to slide sometimes to the lowest ebb of life, but not to give up the fight for survival when the going gets tough. This meditative song with the mesmeric fusion of Western and African feel caters to the audience having a hard time staying strong when the chips are down.
The percussion even draws hearts closer to the therapy optimism it offers when nothing else seems to excite. It is a song of hope, healing and inner rejoicing in the presence of the Father, that "no matter the situation or circumstance, the presence of the father is where the fullness of Joy is"  .
STAY is to become a riveting source of motivation for folks with burdened hearts and it's abundantly cheering to know the song is finally out.
Ollah's plans are in top gear to follow it up with a fitting video and a couple of other great songs before the end of the year.
___________________________________

ARTIST PROFILE
Ollah, whose real name is Olaitan Olanrewaju, is a soulful singer, songwriter and a published poet. A music messenger whose voice caters for both the religious and mainstream aspects of music.
She works with a mission to mend, heal and open souls to the light of The Creator through her voice, and is driven by her passion to see people attain their truest potentials—living their best from inside out.
OLLAH has been singing professionally for over 10yrs with bands like Gig Factor band (Jaiye Aboderin) Adrenaline band (Ben Ogbeiwi) which also was the official band for Project fame West Africa, Lagbaja and many others.She is the host of a music evening tagged "Ollah in Love (OIL) which has been showing Live on her youtube page: OLLAHPRETTY
She also hosts a yearly worship event titled "Our Perfect Wellbeing" and has released a single titled Mo'wole which is also on all music platforms.There is a whole lot more to this pack of talents which will unravel itself as the years roll by.