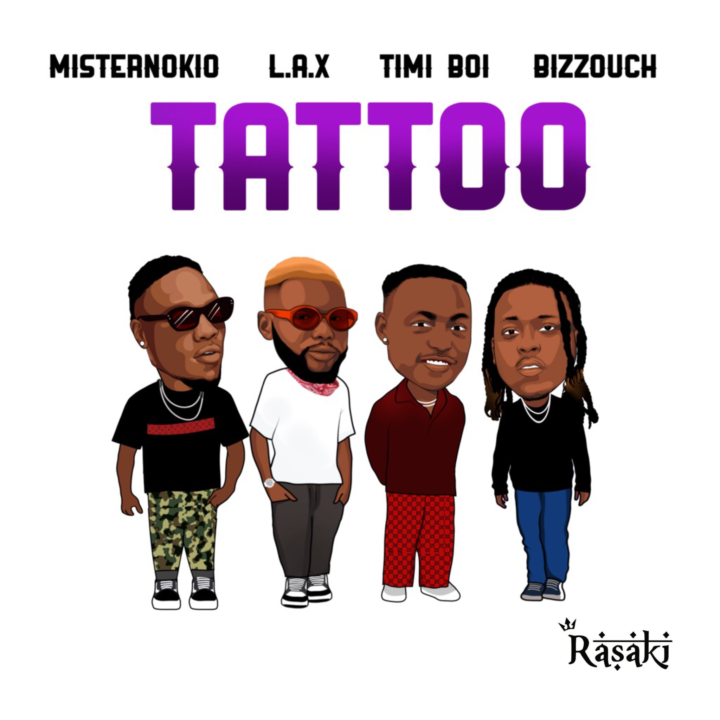 President Rasaki Music Group "Misternokio" aka "BoywiththaJUICE" just released two new fire records titled "Tattoo" & "Both Sides"
"Tattoo" is a mid-tempo afro classic that is guaranted to give u a chilled vibe every time you listen. "Tattoo" features King Rasaki himself "L.A.X" who has been dropping the hits back to back all year & recently just dropped his debut album "Rasaking". Label mates "Timiboi" & "Bizzouch" are also featured on the record.
Tattoo was produced by "Bizzouch" and mixed by "STG". Tattoo is the first official collaboration from the Raskaki camp & we finally get to hear the immense of talents singer "L.A.X" has assembled in his newly formed label.