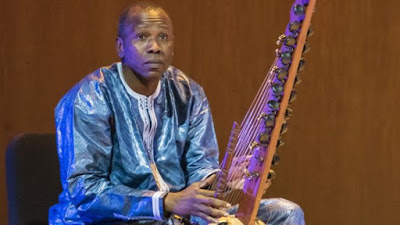 Malian musician Ballake Sissoko claims his musical instrument was broken during a US customs check.
Sissoko plays the kora, a traditional West African musical instrument similar to a harp.
He says when he returned to Paris on 4 February following a US tour, he opened up the instrument's case to find it in pieces.
Inside the case, there was a leaflet from US customs claiming they had opened the case for inspection.
However, it is unclear when exactly the musical instrument was broken.
US customs officials have yet to reply to the BBC's request for comment.