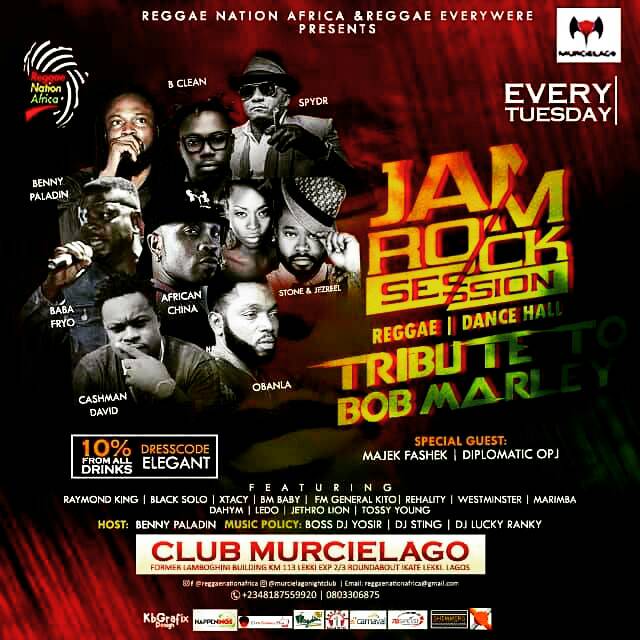 Reggaenation Africa @Reggaenationafrica & Reggae everywhere presents "TRIBUTE TO BOB MARLEY" (A jamrock sessions special) featuring African China, Baba Fryo , Raymond King, Cashman David, B'Clean & many more.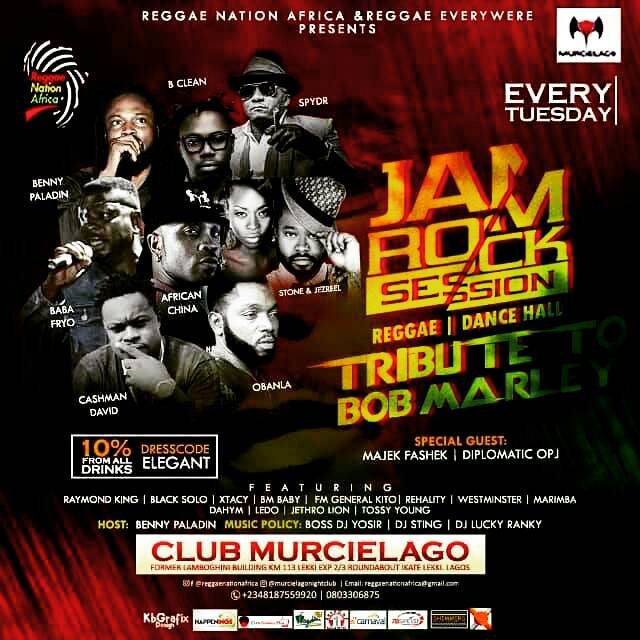 Special guest- Majek Fashek & Diplomatic OPJ
Host: Benny Paladin (@Bennypaladinofficial)
Music Policy: DJ Stingz, DJ Yosir & DJ Lucky Ranky
Venue: Club Murceliago, Former Lamboghini building , KM 113, Lekki-Epe 2/3 Roundabout ,Ikate Lekki.
Date: Tuesday 15th of May, 2018
Dress Code – Elegant.
10% discount on all drinks purchase.
For more info: 08187559920
Come Get Reggaelized!!! BOOM🔥🔥🔥💯💯💯
Proudly supported by "DATJOBLESSBOI TV" .