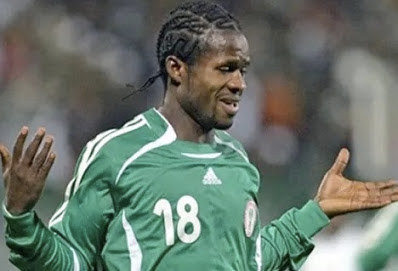 Kidnapped former Super Eagles player, Christian Obodo has been freed.
Obodo was kidnapped yesterday evening, in Delta state.
According to a report, he has now been freed.
Confirming his release, Monday morning, a friend of the football star, Engr. Big Sam, said: "He has been released. He was released last night. I met him this morning. The town is becoming more unsafe. We are glad that he is back home", The nation quoted the friend.