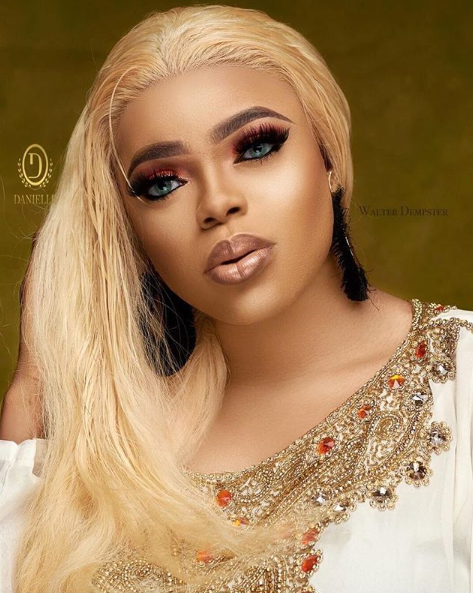 The slay 'queen', Idris Okuneye a.k.a Bobrisky has been getting questions from followers as to how he is able to wear tight clothing that doesn't reveal his manhood.
However, Bobrisky explains to them that he has already cut off his manhood a long time ago. He has time to reply them so they can stop wondering why his manhood doesn't show in tight clothes.
Bobrisky refers to it as 'gbola' and tells them that a beautiful lady can't be having that on her body.
Another fan asks Bobrisky how it felt when his manhood was cut off, and he replies that it was painful.
See the response below: