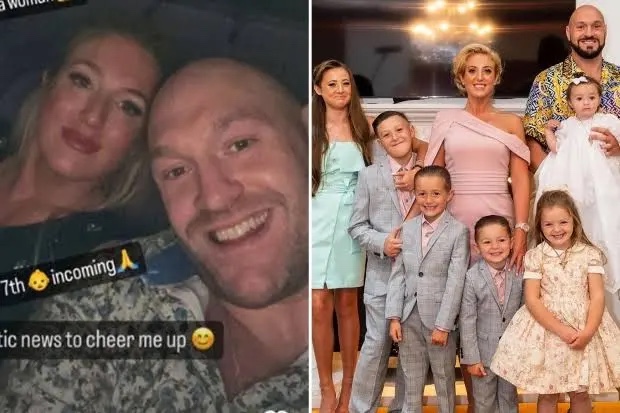 World heavyweight champion, Tyson Fury, and his wife, Paris, are expecting their seventh child.
Fury made the announcement while sharing a picture from his date night with his wife via his Instagram account on Thursday.
He captioned the picture, "All is not lost! I get to date night with my beautiful pregnant wife #ParisFury1. God is great!.
"What a woman. 7th incoming. Fantastic news to cheer me up!"
Fury and Paris met at the age of 14 and married five years later when they were 20 and 19 respectively.
Daughter Venezuela, 13, soon followed and were later joined by Prince John James, nine, Prince Tyson II, five, Adonis, four, and Valencia, three.
Baby Athena was born prematurely in August 2021 and died for three minutes before being revived by doctors.
Tyson's announcement of Paris' latest pregnancy comes less than 24 hours after his heavyweight heartbreak.
The Gypsy King's eagerly-anticipated undisputed heavyweight title fight with Oleksandr Usyk collapsed on Wednesday after weeks of both teams trying to salvage the fight.