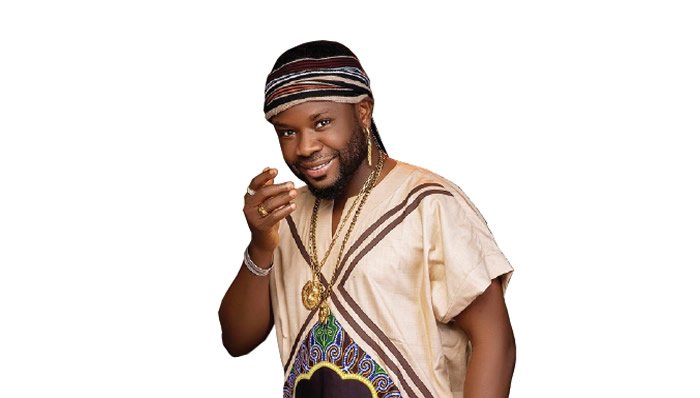 Award-winning Nollywood actor, writer, producer, and director Ibrahim Yekini popularly known as Itele D Icon has disclosed some of the things he had to do to buy some movie equipment for work.
Itele in an interview with Punch, he opened up about his life as a boxer and how he struggled to make a name in the movie industry.
The Excerpt;
What piqued your interest in acting?
In 1997, I met a man called Folorunsho Adejobi, and told him that I would like to join his acting academy. I stayed with him for three years and graduated in 2000. I went on to produce my first movie in 2004. Acting has been a blessing to me. I discovered that acting was my path and I am passionate about it.
You were a boxer before you became an actor. Why did you leave that profession?
Yes, I was a skilled boxer before I joined the movie industry. I started boxing through someone who was like an elder brother to me. He liked me a lot and I often went to the gymnasium with him. At that time, all I wanted was to be a professional boxer. I once fought at Rowe Park in Lagos Island—a hub for boxers in those days. I fought at different tournaments because I wanted to be popular. I was a ring fighter though, not a street fighter. Unfortunately, I discovered that some people were engaged in internal politics and that spurred my decision to be an actor. When I started my acting career, I was still fighting but I stopped after a particularly embarrassing incident with a fan. My godfather advised me to stop and concentrate on acting. I had never lost a fight during my fighting days. I would have been a professional boxer if not that I was not earning enough money
What were some of the challenges you faced when you started your career?
The first movie I produced was successful but it came with a price. During the production, a very expensive piece of equipment got damaged and I could not afford it. I cried to God for help the night of the incident and I asked Him if I would succeed in the movie industry. I had to work as a bricklayer for three months to get money to replace the equipment. It was a very tough one for me because it was my first project. It was certainly a big challenge for me
Did you face any form of rejection when you joined Nollywood?
After the release of my first movie, I can safely say that about 40 per cent of the audience liked my work and accepted me. But interestingly, the movie industry did not accept me and that almost got me distracted and discouraged. Nobody called me for jobs. I produced over five movies before I was offered my first movie role. However, I refused to give up. I just kept pushing out my work. As a matter of fact, my nickname 'Itele' was the title of the first movie I produced. I started out as a movie producer and I was also acting in my films.
How did you get the capital to produce many films at the beginning of your career?
I had saved up some money before I joined the movie industry. After graduating from the film academy, I was 'hustling' and saving as much money as I could. Also, I made some money from my first movie production that boosted my finances.