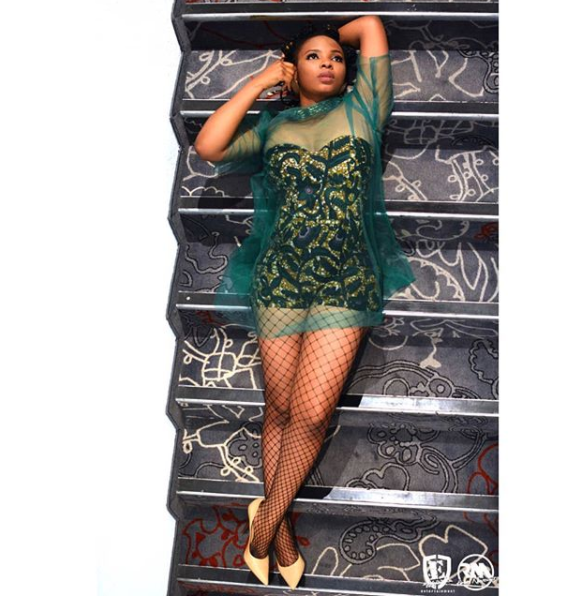 Soultry singer, Yemi Alade is looking sexy and relaxed in a green gown and fishnet hose giving the pose of a happy woman.
Ever since her debut into the music industry shown her tenacity, drive and hard work and we can say it has paid off for her. Today, she is celebrating being the first female artist in Nigeria to headline a concert which is in 3 days.
She wrote, "#3days to The First Ever Headlined Concert by a Nigerian Female Artist in London. ***scratch that** It's my first and I can't do it without you."
More than many reasons to be happy especially when her Black Magic tour s doing so well.
See more photos of her.