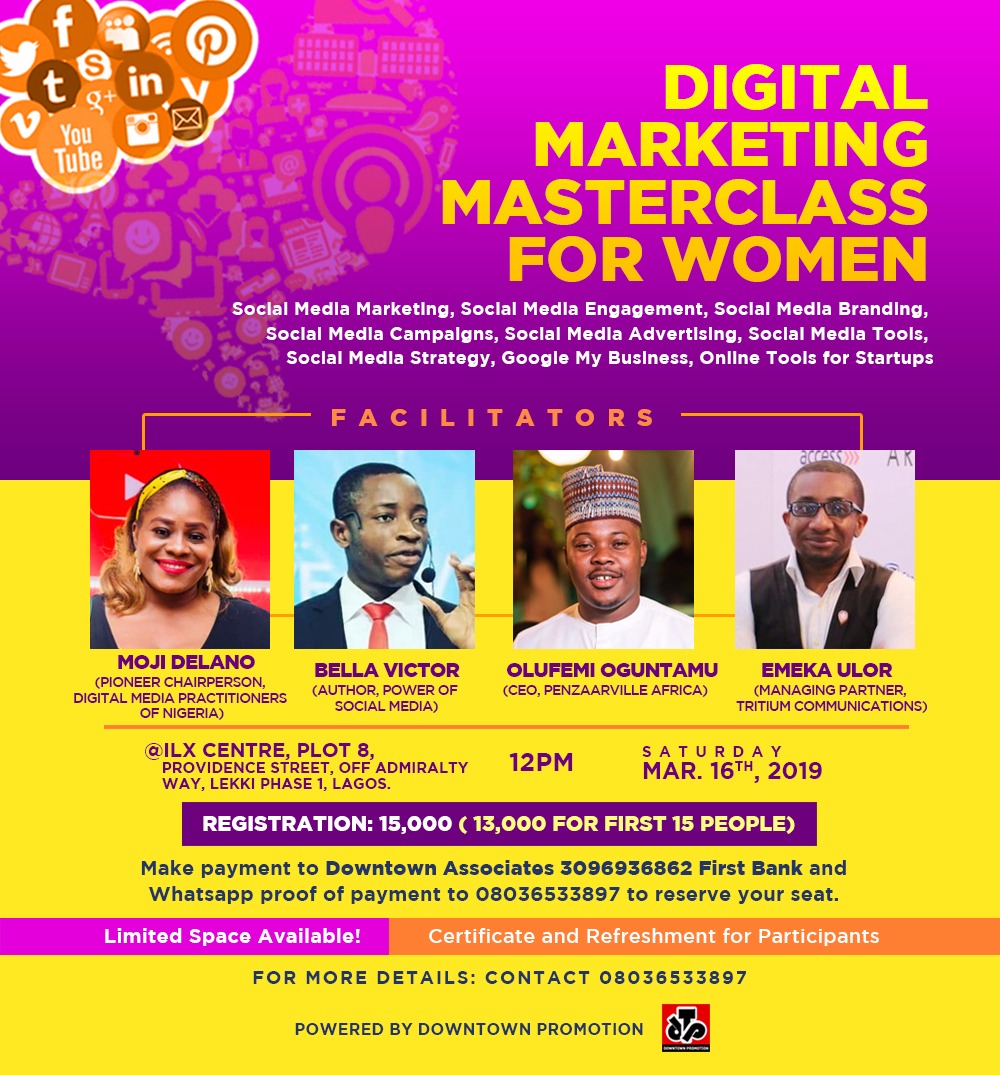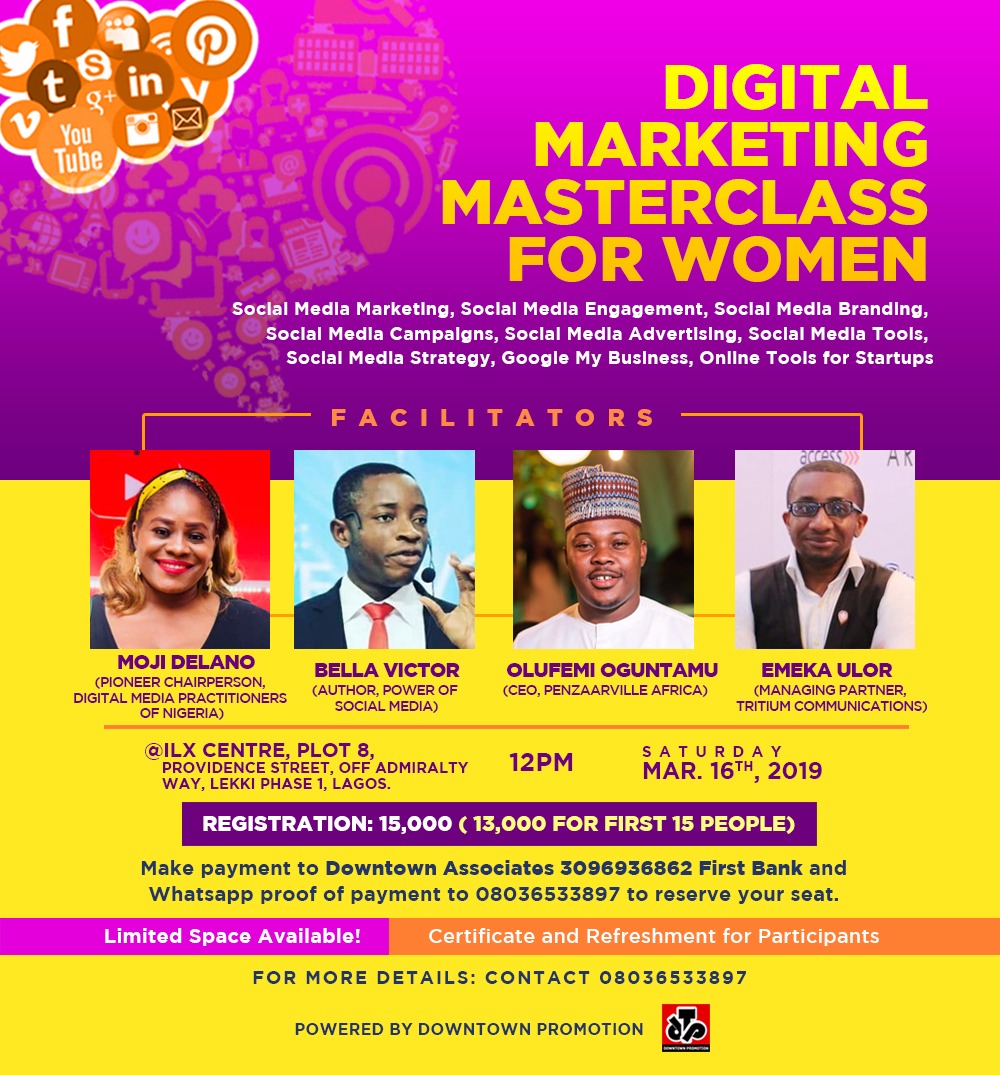 In a bid to empower women across the country, Downtown Associates have commenced their project to equip Nigerian females in basic employability skills and Digital marketing.
The project was initiated to aid female entrepreneurs across the country. According to a report by BBC, Nigeria has the highest number of female entrepreneurs in the world. A strong forty percent of Nigerian women are entrepreneurs, which is higher than anywhere else in the world. Therefore the project is created to create more sustainable business models for  female startups and contribute to job creation and Nation building in Nigeria.
The first batch of training is slated for Saturday,16th, March, 2019 at iLx Centre, Plot 8, Providence Street, off Admiralty way, Lekki Phase 1 by 12PM. Top facilitators and trainers who will be teaching include: Miss Moji Delano Pioneer Chairperson, Digital Marketers Practitioners of Nigeria, Mr. Olufemi Oguntamu (Lead Consultant, Penzarville), Mr Bella Victor (Author of bestseller, Power of Social Media), Mr Emeka Ulor (Managing Partner, Tritium Communications) amongst others. Certifications, tea break and refreshment will be provided for all participants.
The project is also in line with the United Nations Sustainable Development goal 'Decent Jobs' Thus, the training will teach female entrepreneurs how to improve their businesses and skills using social media business tools.
Abiodun Ayorinde, CEO, Downtown Associates who officially kicked off the campaign spoke on the importance of the project: 'It is very important we take the businesses of female entrepreneurs in Nigeria serious. I think it is an untapped area and focusing on women in business is very important to Nation building and wealth creation; for this reason, we will be training them at a very subsidised cost'