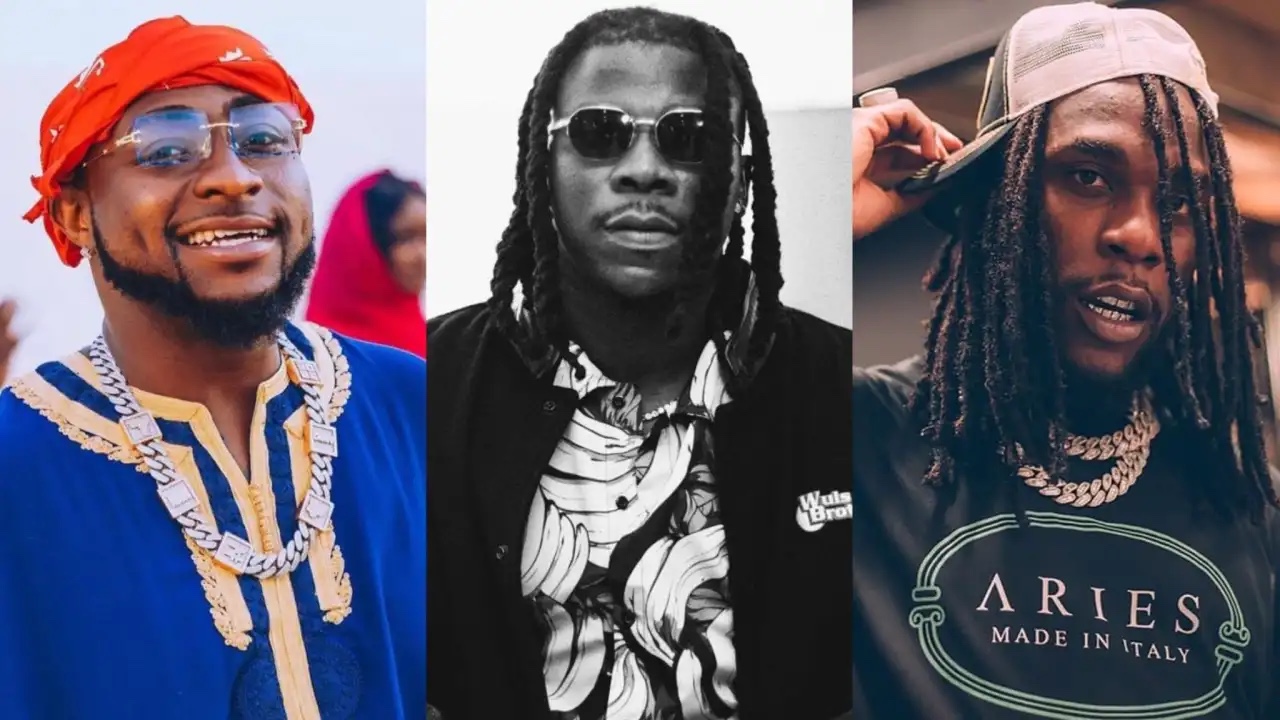 Ghanaian superstar, Stonebwoy has explained how Davido, Wizkid, and Burna Boy could also be Ghaianians.
The hitmaker narrated this in a game show with TVC.
When he was asked what Nigerian singers he wishes were from Ghana, Stonebwoy says there was no need for that as Nigerians and Ghanaians are one, because they belong to the same continent, but when forced to choose, he chose Davido, Wizkid and Burna Boy.
Hear him; "Realistically, we don't have to swap. We just have to understand that we are the same people. That's the reality. So when you ask me to swap, I can just keep the game going. But there's no need to."
"We have to make sure we conscientize ourselves on this level that we're all one people; one Africa. So whatever a Nigerian artiste does, equally affects me as a [Ghanaian] artiste. It's the same way whatever I do affects them.
"But let me just swap it so that everything is calm and nice. Just bring me David, Wizkid. Bring Burna Boy because they are always in Ghana."