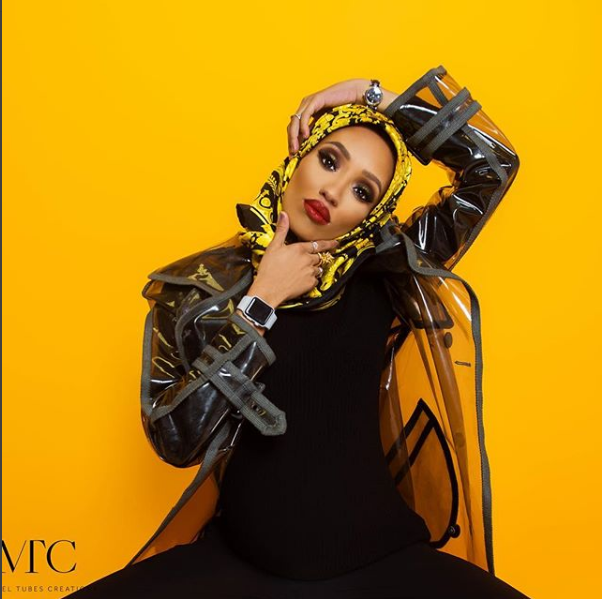 Aww singer, Di'ja shocked everyone when she said she was pregnant with her second child and even got more shocks when she announced the birth of her second child.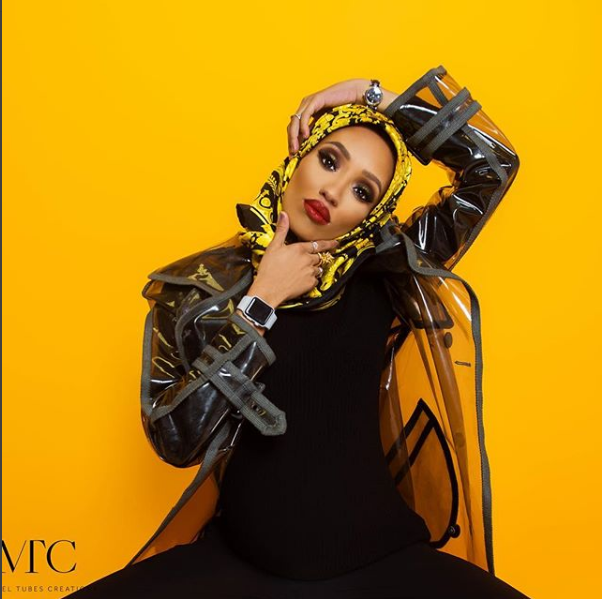 Now the Mavin artiste has released photos from her pregnancy photo shoot that she took a day before she delivered.
The photos are lovely and also features her firstborn son looking all happy to be in the picture.
Di'ja concerning the photos wrote,
"#MAMA BEAR loves you.. we did this shoot on the 8th of March 2018, a day before our precious daughter was born. She came on the 9th March 2018 Allahu akbar. I never espererit. I am so grateful. This is by far one of my most daring shoots. I had to wait till she was born, call me superstitious lol before I shared such a joyous day.
Photography: @michaeltubescreations
Styling: @class_les
Makeup/Scarf: @samahsay who had me slay in that @badgalriri @fentybeauty#STUNNALIPPAINT
Hair: @nosanoi (baby hair)
Shoes sourced by @9ja1."