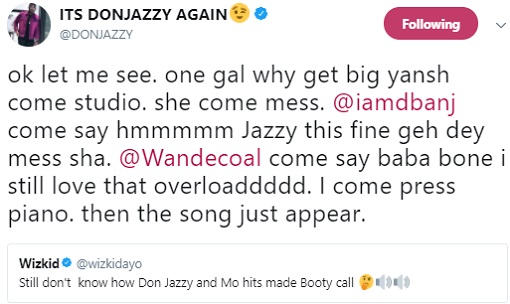 Wizkid must have been in an elated mood or him to take to twitter and seek for answers on how the defunct Mo'hits Music group made their hit song of that time "Booty call". Well so as not to be confused any further, Don Jazzy who is known for his witty responses came online to clear the air.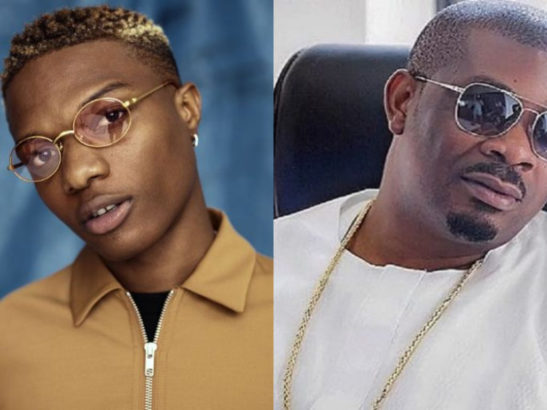 Wizkid got a response "sharperly" from Don Jazzy who explained how Booty Call was inspired by the fart from an overload.
Don Jazzy explained how the idea of the song came about and it sounded so hilarious.
Here is don jazzy's reply to wizkid's question on twitter: