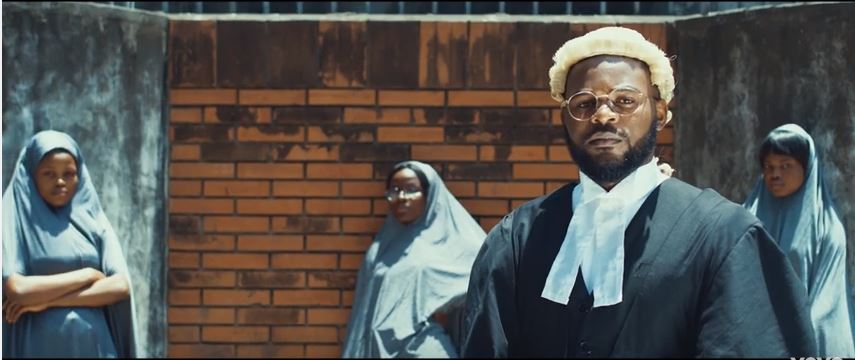 When the son of a legal luminary, who like his father Femi falana is also a barrister took to the music industry, not many gave him attention. Questions were asked and different opinions littered the blogging space but still he soldiered on, riding on the waves of his accepted comics to steal the hearts of Nigerians even more both in song writing and drama.
Now he is taking it to a whole new level. The boy is finally following in the footsteps of his father albeit in a different way. He preaching the message using his lyrics and public appeal. Unlike his peers who seem to have caught the bug of Internet fraud floating around the nation, he has chosen to be different thereby making sure his name will never be forgotten in a hurry.
Having locked horns with both the religious and political circle for his satirical song (This is Nigeria) he has taken things further with his newly released single "Talk". In the song he made references to the Nigerian politics, our religious scandals and even his run out with Muslim body MURIC. He is exhibiting his father's fearless disposition, taking a cue from the life of the late Afro-beat hero Fela Anikulapo Kuti who throughout his career fought for the masses and was an enigmatic and socially conscious artiste for all of his life.
If Falz continues to dish out singles of this magnitude and tow this path, then he would forever be remembered as a legend.
Akpofure Shedrack writes.