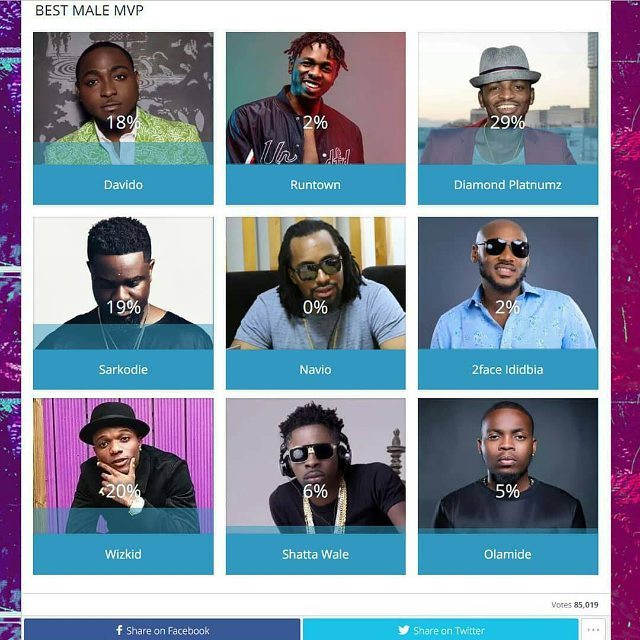 On the 12th of January, the internet went from "Yay!" to "What?!" in less than five minutes when Diamond Platinumzwas announced as Soundcity MVP of The Year in the male category.
Everyone wondered how this award passed the likes of Wizkid, Davido, Sarkodie to get to Tanzania in the hands of Diamond Platinumz considering that there were not many "hits" in front of his name last year, at least some people think so. Other people believe the worst scam of 2018 has happened in the Soundcity MVP Festival and they are not ready to take that bitter pill down their throat… sorry guys!
But do you want to know the simple reason Diamond Platinumz won the award? Do you? Well, here it is!
If this is how the vote ended, then there is no need to be surprised. Some people voted, but hey, fans of Diamond Platinumz also voted and due to how active the voters are, Diamond Platinumz took home the award of Best male MVP.
So who's arguing with these stats? Who still want to shout "We no go gree o" (still funny when you remember how Nigerians shouted that when they didn't hear Wizkid or Davido). But guess what? We are hoping that next year the vote will favour your favourite artiste, but for this year, allow Diamond Platinumz and his fans to enjoy their win!