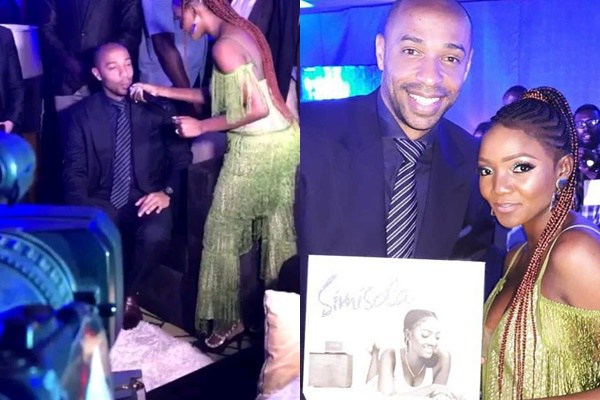 Simi who was among the celebrities who went for a Meet and Greet with Thierry Henry at the Guinness 'Made Of Black' show that was held recently shared a video of her teaching the veteran footballer how to pronounce words in Yoruba.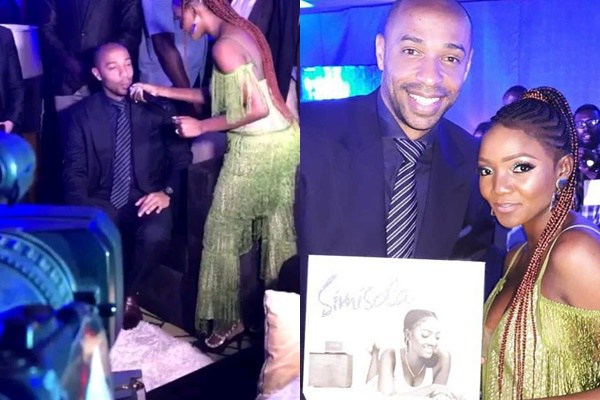 She captioned the video thus;
Made a Yoruba boy outta @thierryhenry for one night ☺️❤️
The retired football player who was unveiled as the ambassador for the Guinness 'Made of Black' campaign at an event held in Victoria Island, Lagos sang one of Simi's songs in Yoruba.
In a video that has gone viral on social media, the singer was seen asking the football legend to recite a line in one of her songs. The line "Mo'ooo sho'oooo rire ooooo" is translated to "I am blessed".
Like everything Henry does, he put effort and determination into the line and passed with flying colours. He was later told by the singer to sing the line and he did that in flying colours like a piece of cake.
Henry who was born on August 17, 1977, is a retired French football player. He played as forward for Monaco, Juventus, Barcelona, New York Red Bulls. He spent eight years at Arsenal where he is the recorded as the club's all-time goal scorer.
The football legend is the second assistant manager of the Belgium national team.
Here is the video: