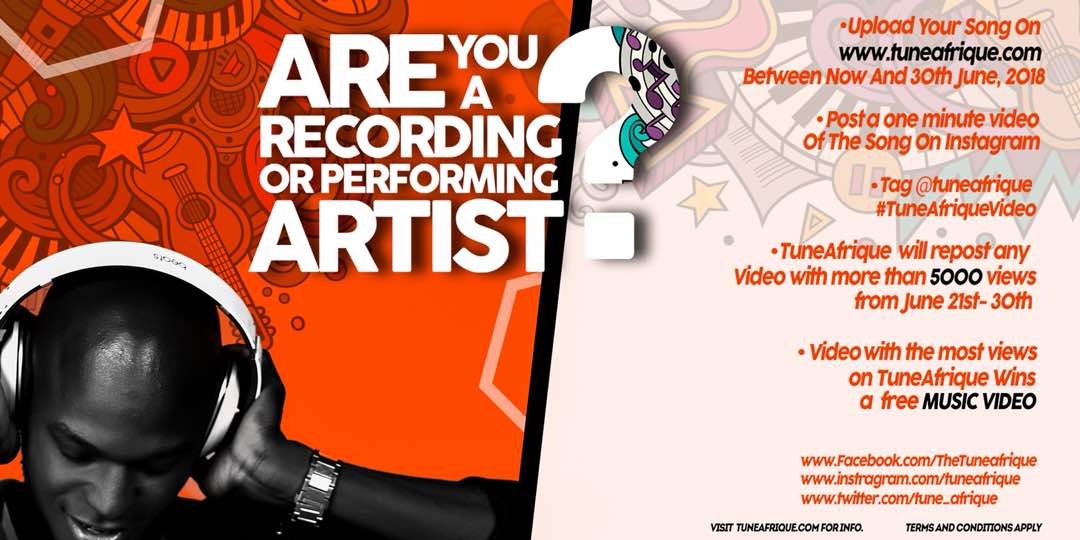 Are you a recording and performing artist???????????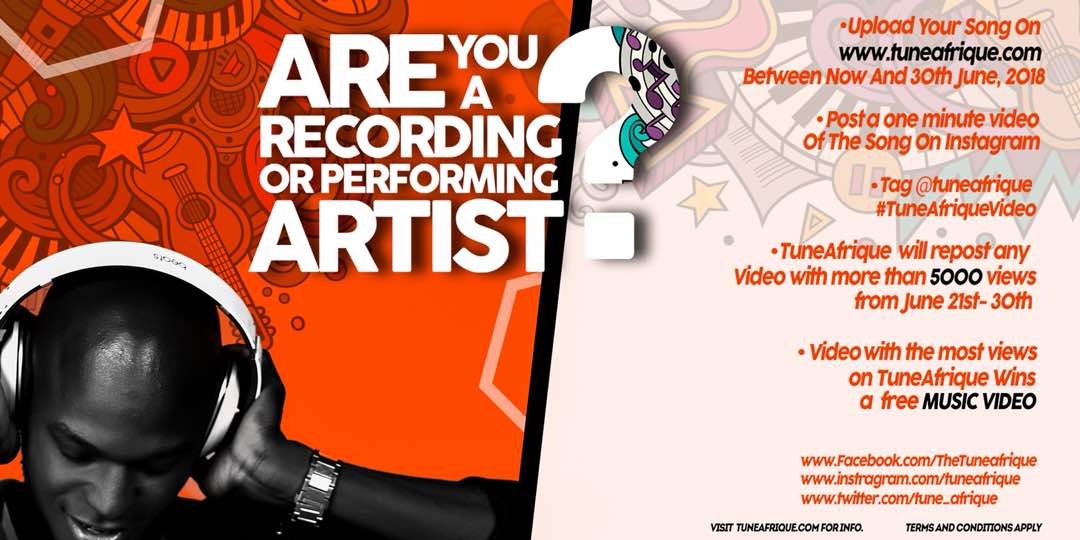 Do you have a properly recorded song?
Do you want your song uploaded for free on Spotify, Deezer, Meplaylist and more?
Do you want a proper video shot for your song?
Upload your song between now and 30th June 2018.
Make a one minute video of the song on Instagram.
Tag @tuneafrique #TuneAfriqueVideo
TuneAfrique will repost any video with more than 5000 views from June 21 – 30.
The Participant with most views on TuneAfrique is the winner.
Visit www.tuneafrique.com for more details. Also follow on Instagram (@Tuneafrique) and Twitter (@tune_Afrique) for updates. Terms and Conditions apply.