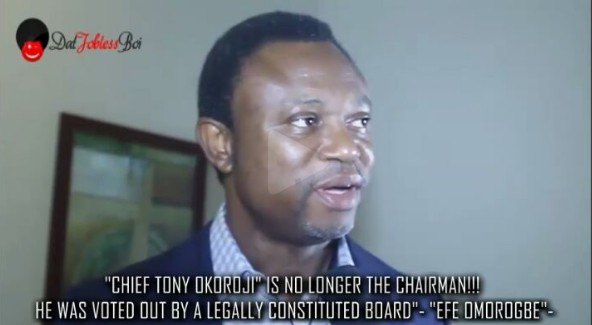 "Tony Okoroji is no longer the chairman!!! He was voted out by a legally constituted board".-@Efeomorogbe
Copyright Society of Nigeria (COSON) on Thursday, December 7, 2017 announced a change in its leadership with the appointment of 2face idibia's long time manager,  Founder & CEO of Now Muzik, Co Founder & Director 960 Music group/ Hypertek Digital "Efe O. Omorogbe" as its new Chairman.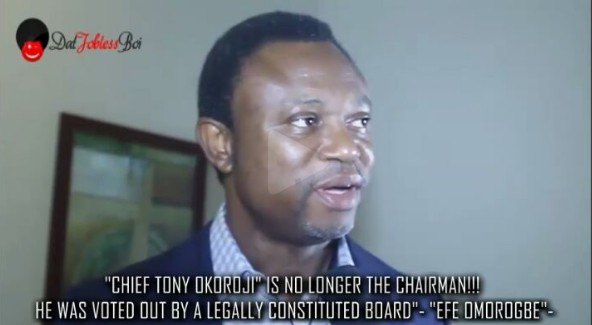 The announcement was made after thorough deliberations with members of the COSON Board which lasted several hours at the COSON House.
In an exclusive chat with us at "DATJOBLESSBOI TV" Mr. Efe Omorogbe also stated that "Their next cause of action will be determined by the feedback they get from the regulators". He has consistently taken up frontline roles in the struggle to institute far-reaching reforms within the Nigerian music industry in the areas of product packaging and pricing, collective administration, piracy control, general regulation and information management amongst others. Omorogbe, who served on the interim board at inception, was elected into the COSON Board on May 8, 2012 and takes over from Chief Tony Okoroji as Chairman of the society.