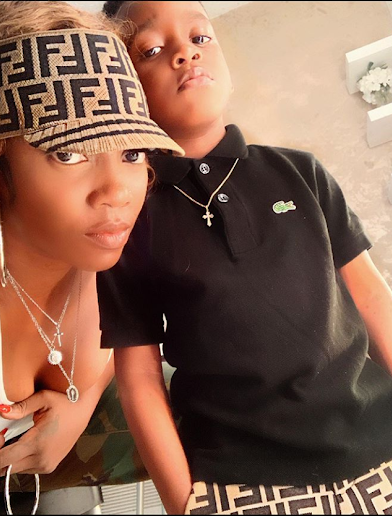 Tiwa Savage has taken her music career to a whole new level this 2019 by being a new Star Radler Ambassador and by being signed into Universal Music Group (UMG).
These wonderful news about the Afro pop singer have gotten fans to comment on her photo with statements like 'more money in the bag', 'show me the way', 'Jamjam will chop money' or simply some cash emojis.
This money theory is not untrue, as Tiwa Savage recently shared photos of herself with her son, Jamal (a.k.a JamJam) wearing a Fendi cap and shorts respectively.
It is also amazing that JamJam displays some swag with his Fendi shorts at his little age, and his father is also amazed. TeeBillz, Tiwa Savage's ex-husband, comments on his son's photos by saying "Abinibi no be ability……..Swaggu! 😍💛💛💛💛💛":