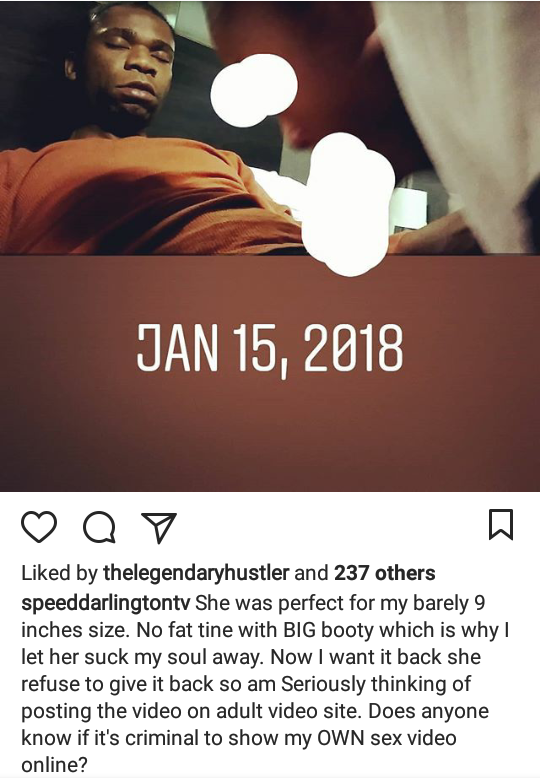 Internet sensation, Speed Darlington has shared a photo of a woman performing oral sex on him.
The photo was taken earlier this year but he's just now sharing it.
He captioned the photo: "She was perfect for my barely 9 inches size. No fat tine with BIG booty which is why I let her suck my soul away. Now I want it back she refused to give it back so am Seriously thinking of posting the video on adult video site. Does anyone know if it's criminal to show my OWN sex video online?".