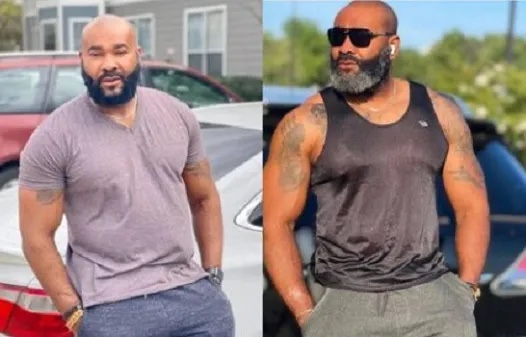 Nollywood actor and Muma Gee's ex-husband, Prince Eke has appealed to people to stop sending him church materials.
He says he is not interested in reposting any of such and no one should disturb his peace.
Sharing his displeasure on his insta-story, the 45-yrear old, who is now based in the US wrote;
"Pls, I'd love to appeal to you guys. Do not forward me any materials from either NSPPD or any church at all to repost, watch or share", he said.
I have nothing personal against anybody but don't use another man's business disguised as religion to disturb my peace."
In a working system, 99% of your prayer points aren't things you should pray for. We are all hustlers. Get your PVC," he added.