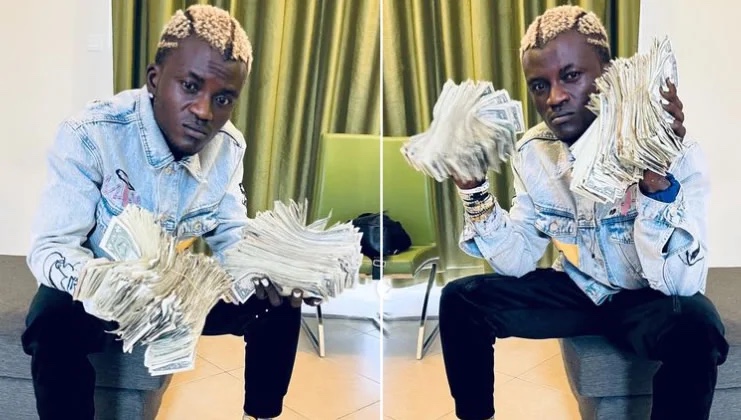 Singer Portable, on Friday, declared himself a "superstar" and also said he is now rich and "expensive".
He added that his music career had opened doors for him and he has now transitioned from days of want to the era of plenty.
But in a video on his Instagram page on Friday, Portable who could be seen holding foreign currencies with both hands, said he needed to announce to the world that he now has money.
He said;
"Expensive OG. Don't you know I am expensive? I'm a hero, a superstar. I'm now expensive; expensive than your cars and houses. I now have money and I do music for a living.
"It is my money, my legit money so why won't I show off with it? It is legit money and I'm proud to show it off. I hustle for the money.
"When I was poor, I told everyone my situation. Now that I am a superstar with money, I am also back to inform the world that I now have money. I won't lie, I'm not poor anymore."
https://www.instagram.com/p/CdOAxtbJMI3/embed/captioned/?cr=1&v=14&wp=1059&rd=https%3A%2F%2Fwww.ladunliadinews.com&rp=%2F2022%2F05%2Fim-now-expensive-portable-says-after-uk-trip%2F#%7B%22ci%22%3A0%2C%22os%22%3A3824.0000000000005%2C%22ls%22%3A3783%2C%22le%22%3A3821%7D