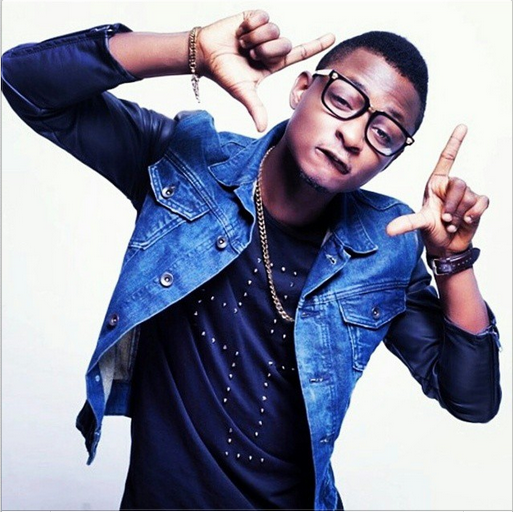 Former EME act, Shaydee has explained why he took a break from music and how ladies send him nude pictures without his asking for it.
Shaydee who had label mates like Banky W, Wikzid, and Skales revealed that he is a very private, he has been dealing with other things apart from music.
"I took a long break for the best part of the year. I released the song, 'Touch Me; a day before my birthday and the feedbacks have been great. I am actually working on the video right now. I was supposed to release two songs but we had some delays so it has been postponed till next year.
"I took a break because I have been dealing with some other things apart from music. Ordinarily, I am a very private person but because I am a musician, I have to be out there. I had to take a break to get my energy and rhythm back. We all deal with different things that we cannot discuss," he said.
Shaydee who further admitted that he has never been linked to any lady even though he has dated many, told Saturday Beats correspondent that ladies send him nude photos without him asking for it.
"Ladies send me nude pictures without me asking for such. If I mention some of the ladies I have been with in this industry, a lot of people would be amazed but that is not what I feed off. I prefer to feed off the energy music gives me. I am not trying to get hype from the women I date. When the ladies read this, they would know themselves but I am not the type to kiss and tell, same way you would never catch me showing a public display of love.
"When it comes to settling down with a woman, my mother knows better than to stress me because I would settle down when I am ready. She knows that everything is about money. I know I am making money but I also have a lot of responsibilities. There are a lot of people that I feed."
On his relationship with other label mates, he said;
"I think I am the only one that left EME without any form of controversy. People are just trying to look for drama where there is none. You would never get anything dramatic from me even if you try hard.
"I do not want anything to tarnish my image. I still saw Banky W recently. We are so cool; relationship is everything. There are no issues between me and Banky W, Skales and Wizkid; that shows that relationship is everything. It is not a big deal that I was not on Skale's album because there were so many of his friends that were not on the album as well. People just want to pit us against each other," he said.