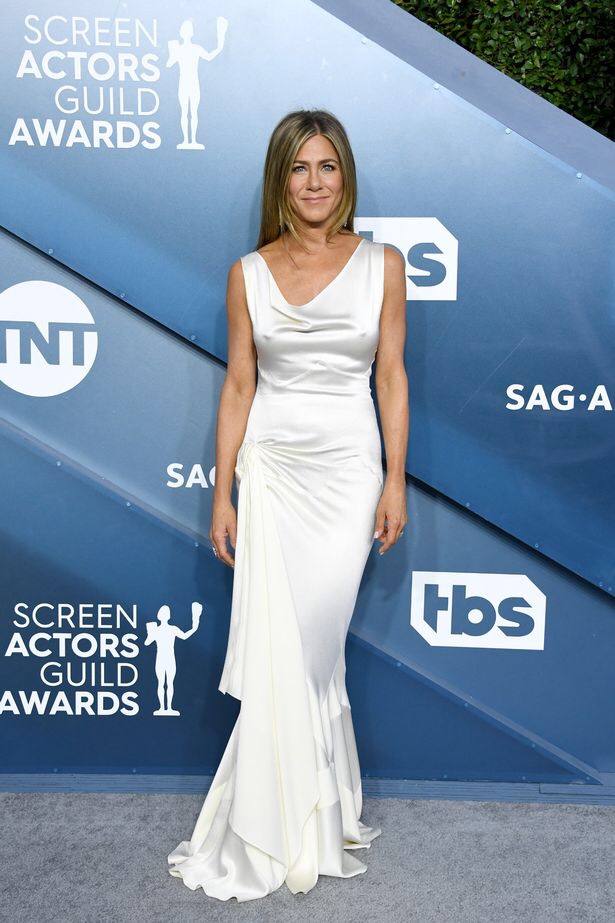 Jennifer Aniston had all eyes on her at the SAG Awards at the weekend. Part of it was she wearing a stunning sheer ivory Dior by John Galliano dress.
And of course, the much anticipated reunion with ex husband Brad Pitt once again brought back memories of when they were Hollywood's 'golden couple'.
What hadn't changed much though was Jennifer's look, despite it being 15 years since she split from Brad.
So, how has Jennifer continued to look so fabulous at 50? New York Post is reporting her health and beauty regime and it's quite interesting.
Jennifer has been known to splash out on time with Toska Husted, who is a facialist that charges $395 for his 'basic work'.
He has been gushing in praise for the former Friends star, telling the New York Post: "She has genetically beautiful, strong skin, which she maintains by being very diligent and consistent with her skin-care routine."
One treatment that Jennifer has enthused about is the infrared sauna, which she enjoys with her Friends co-star Courteney Cox.
Jennifer told Shape magazine: "It's such a game changer in terms of your skin detoxification and cell rejuvenation."
Then there is a little trick to help keep those long nights from affecting her complexion.
Jennifer told Vogue that "eye masks and cryo sticks" are employed plus this freebie: "Just get a bowl of ice water and splash your face 25 times. It's an old school trick that Joan Crawford used to do. It just wakes your skin up."
When it comes to hair and the style that she became famous for, it is down to heading to the salon every five weeks.
Jennifer told InStyle that she is battling her biggest enemy when it comes to hair. She said: "I'm not gonna lie – I don't want gray hair."
She still uses Michael Canalé, who created the iconic "The Rachel" look in the mid 90s.