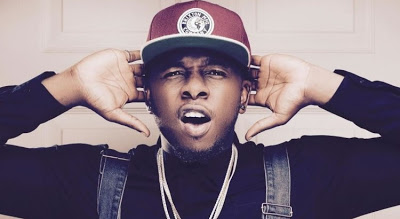 Runtown in an article published in Guardian spoke about how the young in Nigeria now only dream of saving money and leaving the country.
He talks about police brutality and the fear of losing a loved one, and how the Government have not been able to do more.
The article 'As it appears, saving up enough money to exit the country has now become the Nigerian dream', credited to Run Town by the Guardian goes thus;
It's been over two months since Nigeria's general elections and the tension that is borne out of vigorous political campaigns and a tussle for power has died down.

Depending on who you ask, one vote at a time, the people have determined the fate of every candidate that vied for office and in a couple of weeks, newly-elected leaders will be sworn into office across the 36 states of Nigeria.
Imperative for incoming leaders, both elected and appointed, to note is that there is a hanging duty to deflate the rising tension that stems from police brutality and an urgent need to make Nigeria livable for the youth.
As it appears, saving up enough money to exit the country has now become the Nigerian dream.
It has been said that the country loses a worrisome number of doctors to the UK, US and Canada every year and what's worse is that the Nigerian healthcare system is in dire need of doctors.
This harrowing loss of bright thinkers and skilled individuals transcends the medical world. I think about Tanitoluwa Adewunmi, the 10-year-old Nigerian boy who recently became a chess champion in the US after fleeing Nigeria with his parents over terrorist attacks by Boko Haram in the north. What would have been his fate had his parents not sought asylum in the US?
My heart has recently been replete with rumblings as a result of fear. Fear for my safety and perhaps more intense, the fear of losing a loved one to what has now become an unceasing demonstration of negligence by some officers of the Nigerian Police Force.
As a young Nigerian who very well fits the description of what members of the now controversial anti-cultism/robbery unit of the police force, SARS (known for perpetuating this menace) consider a target, I occasionally feel uneasy.
I am a player in the country's entertainment sector and the nature of my job causes me to appear "unconventional".
My hair is sometimes braided and sometimes blown out. Many times, I move around with a laptop, ride in a fancy car and yes, I own an iPhone which according to several victim/witness reports, makes me an instant suspect to the police.
Lucky me, I belong in the class of people who can sometimes afford special security. But it is puzzling that these days, we are pushed to sometimes hire men of the force to serve as security and protection against fellow officers.
Some of my colleagues have been victims of police intimidation and I can only imagine the blistering degree of brutal treatment that everyday Nigerians are subject to.
On days when I can't afford special security, what becomes my fate? Do I have to commute by public transport, put away the devices that serve as tools for my everyday dealings or cut my hair in a bid to feel safe?
It is true that the country isn't free of offenders. Agreeably, Internet-based crime is at an all-time high. But very needful to note is that legitimately conducted internet-based businesses are also at an all-time high.
Smartphones and laptops have become indispensable tools. As it is in other parts, young Nigerians are using the internet as a tool to amplify their creativity, access boundless meaningful information, champion game-changing ideas, scale up their start-ups and by extension, create jobs.
Given the reality of today's digital-driven world, law enforcement agencies must begin to deploy intelligence-driven tactics to carry out just and effective policing. Criminal detection should not be conducted solely based on a person's appearance.
Innocent young Nigerians should not be harassed, brutalized or worse, murdered over unimaginable reasons like owning a fancy smartphone or wearing an exotic hair-do.
I have had series of meditations over the recent killings of innocent young Nigerians like Kolade Johnson and the guiltless young lady, Ada Ifeanyi whose lives were cut short by men of the force to the ludicrous term, "accidental discharge".
A number of peaceful protests have been held and an array of anti-police-brutality campaigns have been launched across social media.
Promises to restructure the police force have been made – but our reality suggests that no sort of reformation has taken place.
I manage to tell myself every day that the activities around the recently-concluded general elections is perhaps responsible for swaying the attention of the government because her silence amid the outcry of Nigerians has been very loud.
The people are being pushed to the wall and choked against it. There is an urgent need to curb this menace before we find ourselves in an avoidable national catastrophe.
Growing up, we were told that the police is our friend but as the years go by, this promise has become more and more far fetched. Although my spirit is enraged, my message isn't that of outrage, it is one of faith. This is not an easy call, but I admonish everyone to choose hope because I know that the alternative is one that will leave us all in disarray.
In truth, my faith is shaky, but I look forward to a time when the sight of an armed officer will no longer inspire fear. A time when Nigeria will no longer lose its human assets and forward thinkers to other countries as a result of low pay, lack of infrastructure and general neglect.
A time when elected leaders will uphold the integrity and deploy empathy.