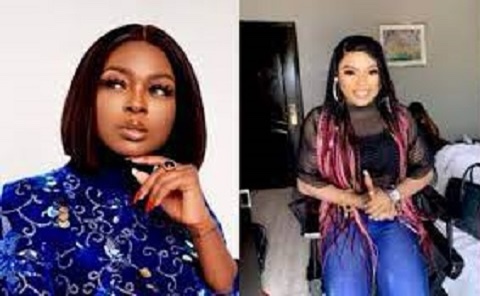 Bobrisky has started a war with Ka3na after she revealed she and Praise had a thing in BBN house.


Recall Ka3na had slammed Praise saying she dragged him to her bed and f–cked him.


Ka3na said, no one talks low of her, and she heard Praise saying she can never have anything to do with her, she says that';s the reason she dragged hum to her bed, screwed him, but unfortunately Praise is a boy and lasted only 5 SECS.


She made the revelation last night during a clip aired from the BBN reunion.


Not comfortable with Ka3na's words, Bobrsiky dragged her saying she slept with a man on live tv for FREE and well, that is low. She also went on to support Praise saying Praise wouldn't have done it if only he knew Ka3na's WELL was DEEP.


TF? This war tho!!!