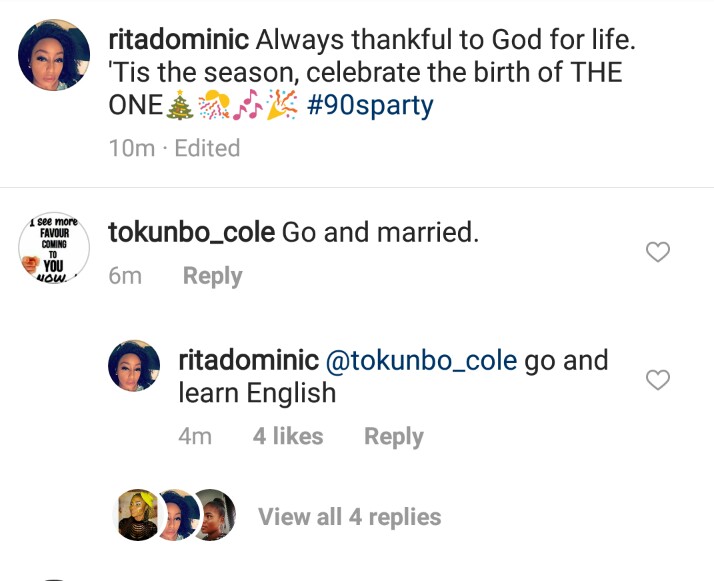 Nollywood actress, Rita Dominic is one who always avoids controversy on social media, but this follower seem to have gotten to her with his comment!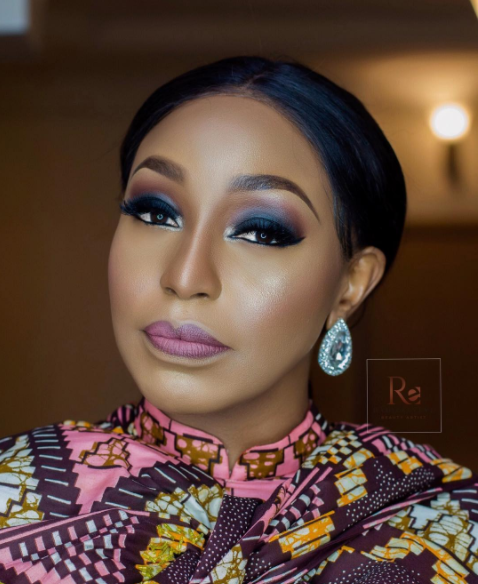 The actress shared a short video from a party she attended which showed her dancing to some good music only for the follower to comment that she should "Go and married".
Rita who is one of the few Nigerian celebrities that has stayed away from social media drama and controversy gave a direct response to the follower asking him to go learn English.
The 42-year-old actress recently revealed why she is not yet married.
Speaking in a reported interview, Rita allegedly said she would love to get married on her own terms and not because society wants her to.
See the response below: