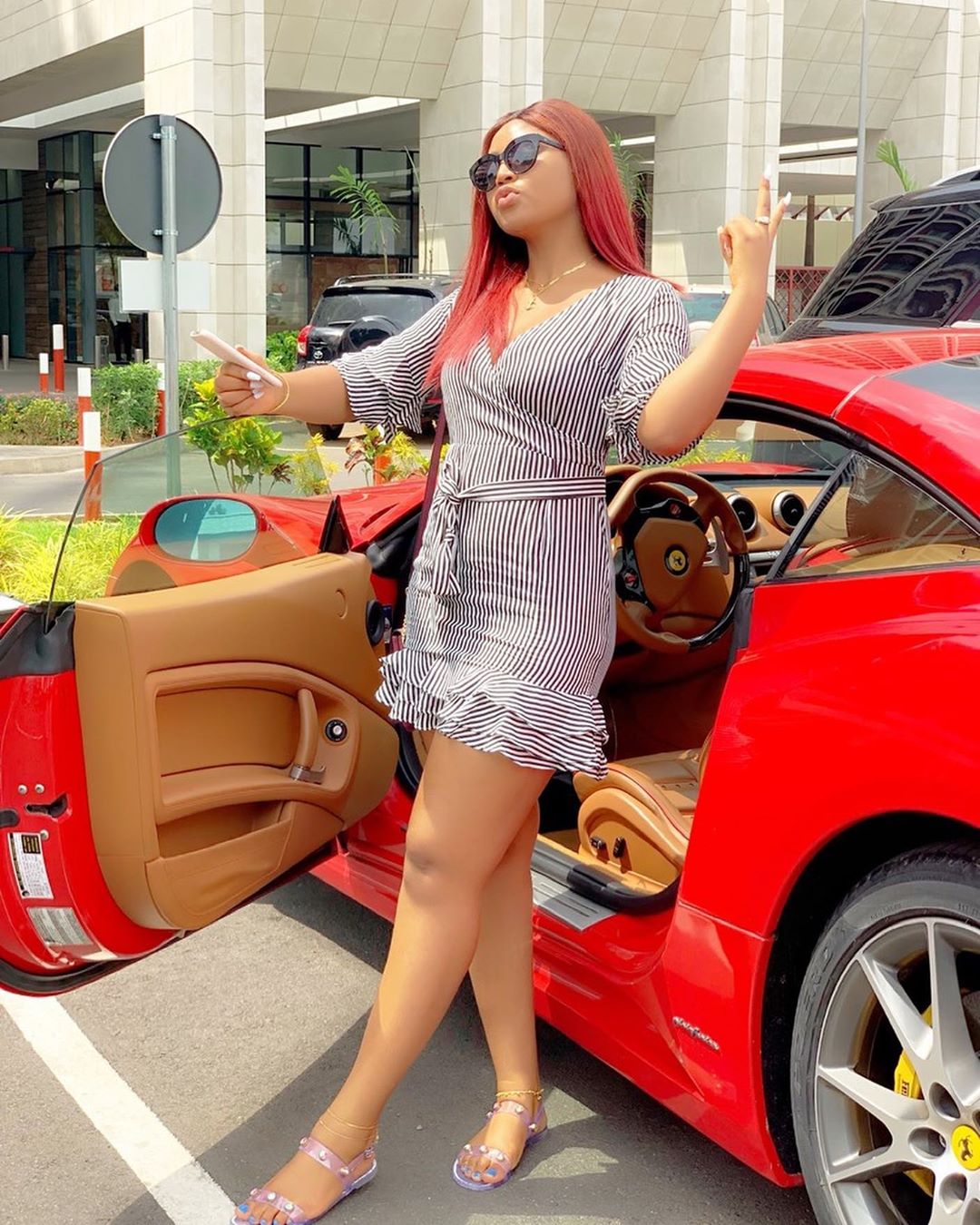 Regina Daniels was seen in photos she posted on Instagram with husband, Ned Nwoko's customized ferrari. The actress looks spectacularly beautiful in the photos, and we're gushing over how pretty she is.
The marriage between Ned and Regina is still yet to be confirmed by either party, but there are too many signs that the couple is married. She flashes many of his property around, and was also seen with him at FUPRE (Federal University of Petroleum Resources, Effurun), Delta State, where he earned an honorary degree.
Regina Daniels posted slay photos of herself with the ferrari in the background. The plate number reads 'NMN 22' which stands for 'Ned Munir Nwoko'. The Igbo businessman and politician is also a Muslim, and that's why he has Munir as his other name.
Etinosa and Tunde Ednut comment on the photos– Tunde Ednut says that Regina Daniels 'flaunts' her husband, Ned Nwoko's customized ferrari 'storming the streets of Abuja' with Ned's tight and extra security men; however, Etinosa tells Regina Daniels with the girls out there who might want to have a chance to get all these luxurious benefits.