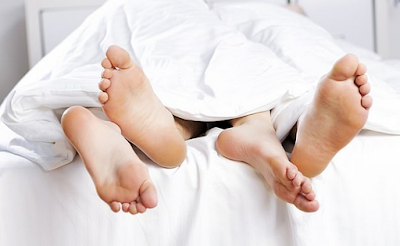 The dawn of the internet promised a new age where finding a s-xual partner was just the click of a mouse away.
But rather than improving their romantic lives, new technology has left Britons having less s-x than ever before.
A major study found there has been a steep decline in rates of intimacy since 2001, with fewer than half of Britons now having s-x once a week.
Scientists said that 'life in the digital age' was partly to blame – with couples now too distracted by Netflix, social media or their phones to focus on each other.
Researchers from the London School of Hygiene and Tropical Medicine analysed data from 34,000 men and women aged 16 to 44 who completed a survey about their s-x lives in 1991, 2001 and 2012.
The study, published in the British Medical Journal, said the decline was due to 'the sheer pace of modern life' and that middle-aged couples juggling childcare and work were the worst affected.
It added that rising gender equality had 'extended to the s-xual sphere', meaning women 'feel less obliged to meet their partner's s-xual needs irrespective of their own'.