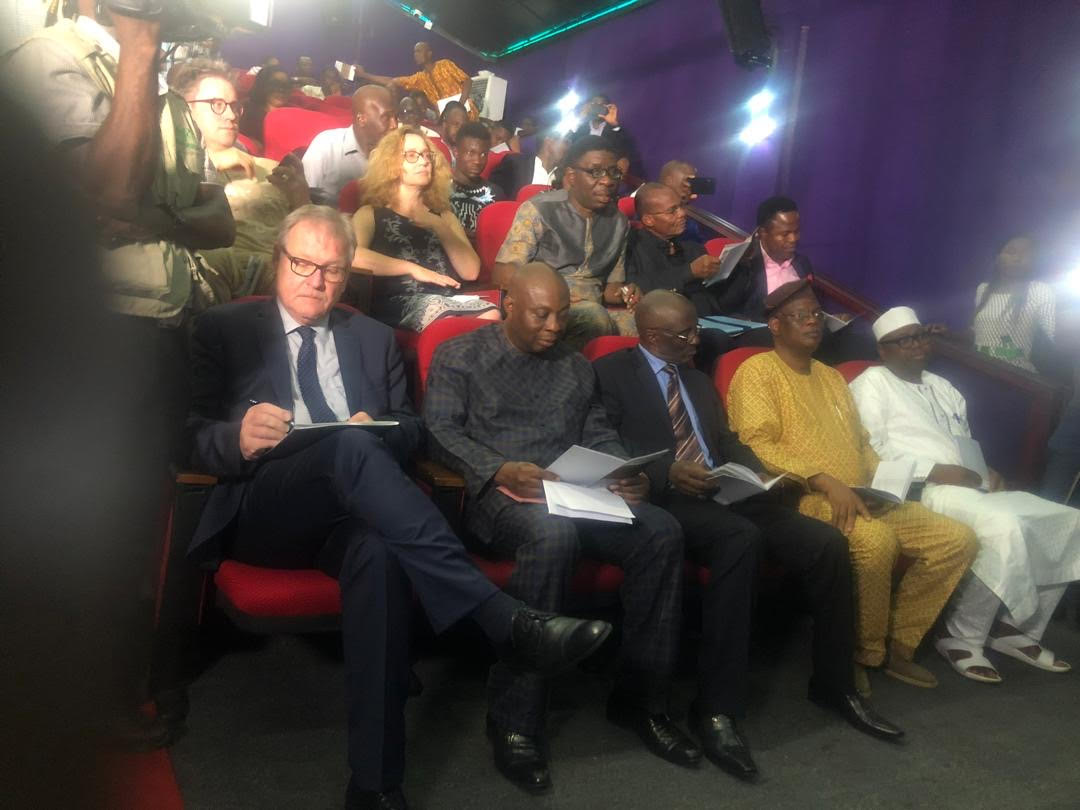 Nigerian Film Corporation (NFC) Announces Official Dates For ZUMA Film Festival And DECASIA 1st Berlin–Lagos Archival Film Festival
Press Launch event held Thursday 24th October at Nigerian Film Corporation (NFC) Lagos office in Ikoyi. Nigeria. Honorable Minister of Information and Culture: Alhaji Lai Mohammed was represented by FERD. Dumbring (Director National archives of Nigeria). In attendance, Honorable CEO /MD Nigerian Film Corporation/Chairman Organising committee: Dr Chidia Maduekwe and representatives foreign Embassies, stakeholders of Nigerian creative industries and ministries including National Film and Video Census Board.
ZUMA Film festival (ZUFF) in its 10th milestone year, officially launched the logo theme tagged & quote Content Connectivity everywhere every view.  ZUMA official video in the lead up to ZUFF was also unveiled. ZUFF is Scheduled  1 st – 7 th December 2019 at Jabi Lake Mall and NAF Conference Centre Abuja (FCT), Nigeria. Attendance is Free.
The press event equally launch pad for the Maiden edition of Decasia: 1st Berlin- Lagos Archival Film Festival commenced from 24 th -27 th October an international festival that will screen outstanding films that use the unique power of archival footage to drive their narrative.
Theme: Reclaiming history, Unveiling Memory.
Venue: NFC, Ikoyi Road (Beside Voice of Nigeria) Ikoyi, Lagos Nigeria. General entertainment at the press event was provided by by teen sensation and prolific artist City Flavour' who performed and engaged the audience with his rhythmic flows.
Zuma Film festival (ZUFF) sponsorship and general enquiries: nmomanagement
CHECK OUT EXCLUSIVE PICTURES FROM THE EVENT