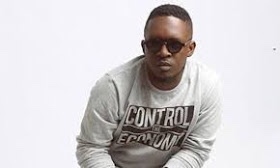 Multiple award-winning Nigerian rapper and record producer, Jude Abaga, known to his fans as MI Abaga has announced his exit from Chocolate City.
The talented rapper announced his exit while equally stating that his own record label "Incredible Music" is afloat.
After 13 years in Chocolate City, MI Abaga made the announcement today, March 6, 2020, that he is leaving the label to float his new self-owned record label.
On announcing his exit from the record label, he said:
"There is a lot of truth in my new EP the "Judah EP" 1. I had a dream that CBN would be the greatest group the world had ever seen.. it was on me.. and today I announce my decision to finally let go and move on to something new! Thank you for your support and love for 13 years.. and if your still with me!! Let's go"