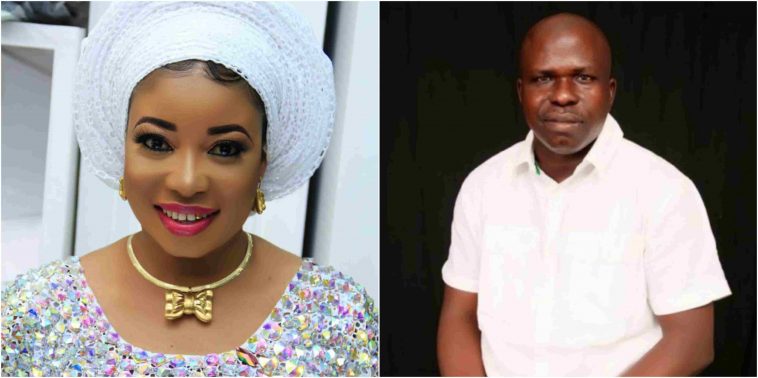 Popular Yoruba Actress, Lizzy Anjorin has threatened Otunba Sesan Rufai, the owner of Goldmyne TV as well as popular Limelite Hotel in Ago Iwoye, Ogun State.
The actress who took to her Instagram page to call out Otunba Sesan labelled him with derogatory names and vowed to put an end to what she referred to as shit.
She then went further to threaten the entertainer about leaking a secret between them. She shared this photo with the caption saying:
Liz Anjorin vs CEO Goldmyn….I will put end to this poo now and forever …watch out for unspeakable and dirty story between us…sele ya were ni??