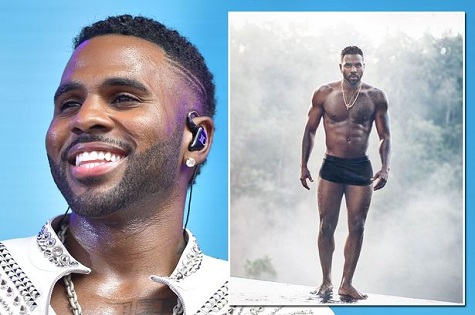 Jason Derulo has opened up about his role in the new movie version of Cats and said that his appearance has been doctored.
The 30-year-old musician has caused a stir recently with a revealing photo of himself on Instagram , which was removed due to the pic of him in tight swimwear showing more than the sites rules allowed.
Now he has claimed that his appearance in the new film has been 'airbrushed' as they donned a tight-fitting costume which would have been too revealing if left 'in its natural state'.

Appearing on the SiriusXM radio show with Andy Cohen, Derulo found himself talking about the size of his genitalia as the Cats release date of December 26 draws nearer.
Cohen said to Derulo: "You're in tights in Cats it makes me think they…"
The singer jumped in to finish the sentence: "CGI'd the d*** out? Yeah, they did CGI [the pen!s out]. I noticed that."
After a moment of laughter, Cohen clarified: "You think that they airbrushed your pen!s out of the Cats film?
Jason replied: "125%… I see it in the trailer."
Hopefully no girl will come out soon to debunk his anaconda claims.