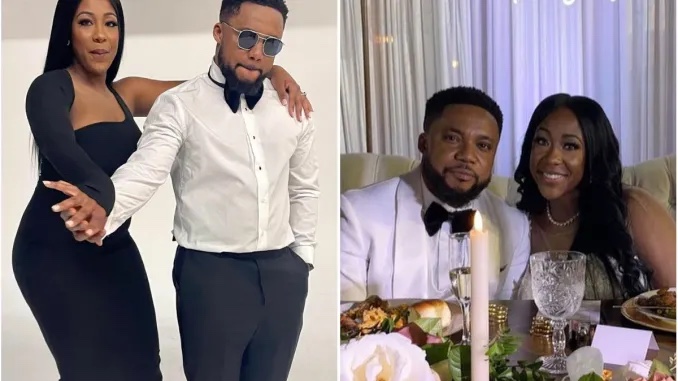 Gospel singer, Tim Godfrey and his wife, Erica Katrina are celebrating their first wedding anniversary today.
In a joint Instagram post, the couple shared photos from their lavish wedding ceremony to celebrate their special day reflecting on their first year together.
They wrote;
"Today marks 1 year since we became husband and wife, and I can say with no hesitations that it has been 1 of the best years of my life!! Every day we grow in experience, wisdom, and love and I'm sincerely looking forward to many more years and memories with you. I LOVE YOU, MY BABY!!!!".
https://www.instagram.com/p/CrY2hgeLwYY/embed/captioned/?cr=1&v=14&wp=1104&rd=https%3A%2F%2Fladunliadinews.com&rp=%2Ftim-godfrey-and-wife-celebrate-first-wedding-anniversary%2F#%7B%22ci%22%3A0%2C%22os%22%3A3291%2C%22ls%22%3A1841%2C%22le%22%3A2934%7D