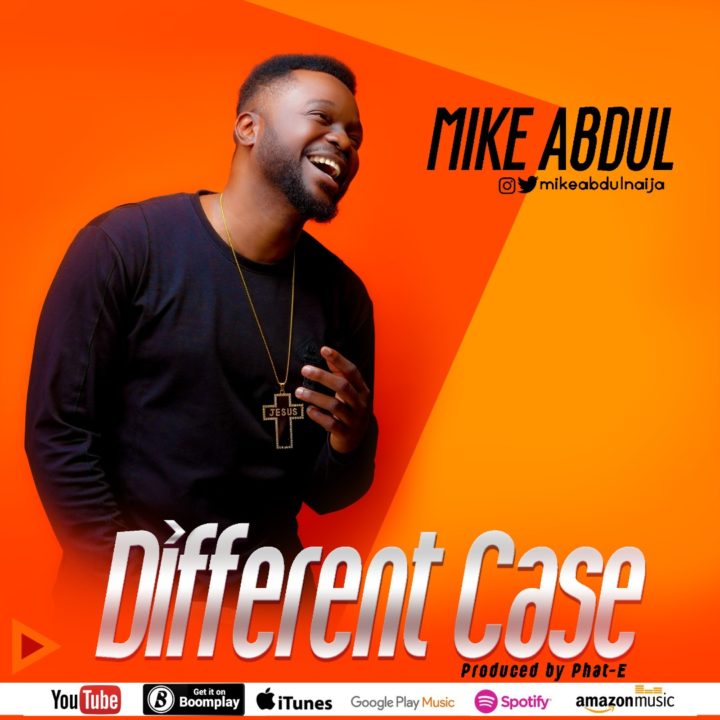 Top Nigerian Gospel Artist, Mike Abdul has released another hit single, "Different Case.
The song is a cool dose of joy to the soul and It is incredibly easy to move to the music even as the highly inspiring and memorable lyrics move you to speak with Godfidence that indeed "My Case is Different".
The lyrics float across like a modernized and localised version of the 23rd Psalm, strong and rhythmic.
Though simple from a technical standpoint, the highlife flair infused with afrobeats and the multi-language rendition blend effortlessly to serve a gentle feast to any ear.
PrOduCEd bY PHAT-E, It comes highly recommended, it is truly different!
Different Case is also available on it=Tunes, Spotify, Boomplay etc
Listen Download and Enjoy