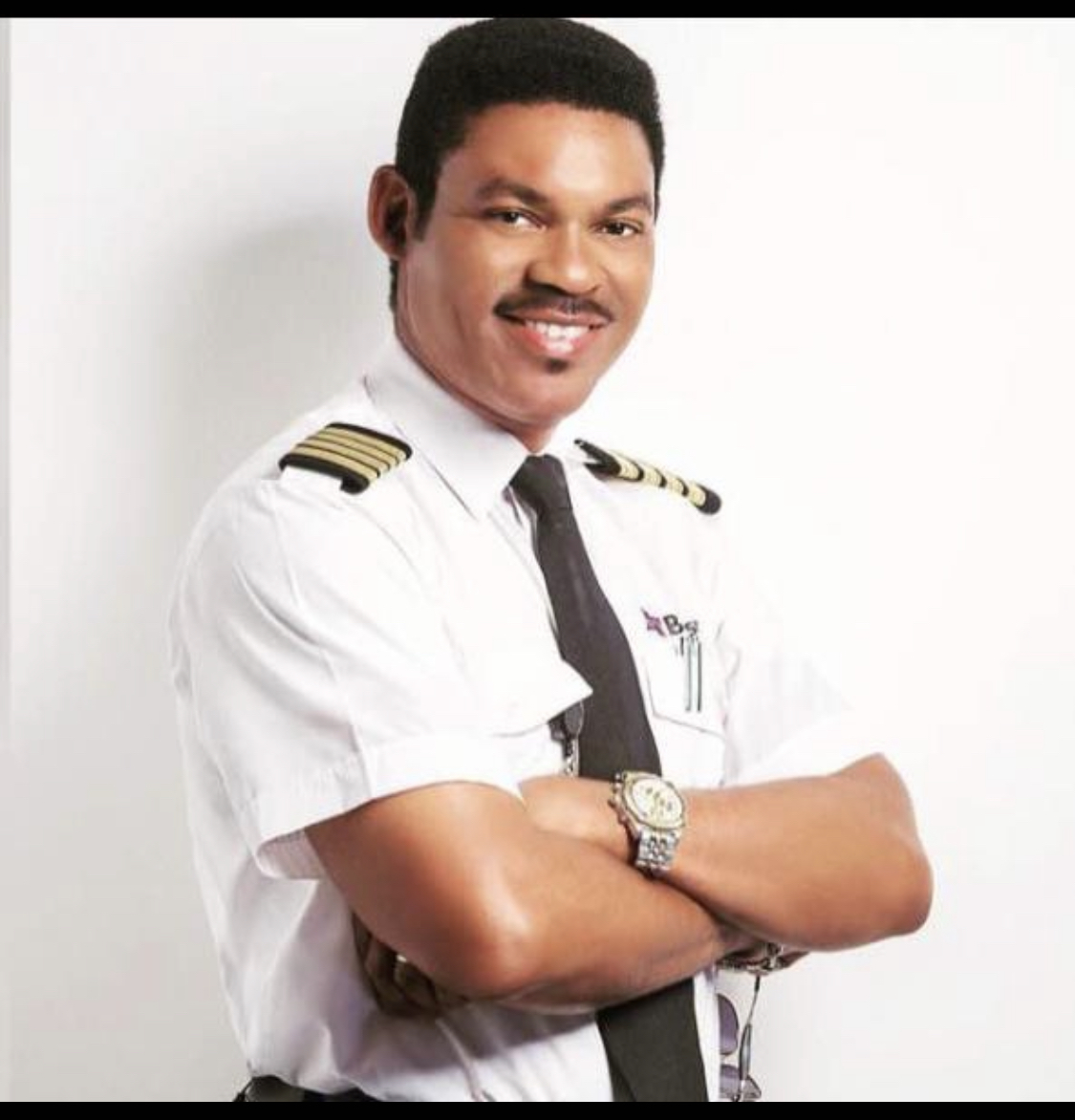 World Creativity –innovation conference & Award (WORLDCCA) is an international body created and powered by World Giantsky, with various projects and Events Globally. It's a Conference for International Brands, Inventors, Entrepreneurs, Industries, Celebrities, Artistes, Entertainers, Investors, Innovators,Artists, information communication & Technology (ICT) Public and Private Sectors, Manufacturers, Creative industry and digital economy generally to form Productive & profitable Alliances Worldwide. And a platform for Exhibitions, Creative-innovation Summits, Awards of Excellence and Entertainment too.
This Year WORLDCCA will be coming up on 16th December, 2022 at M Square Hotel, 34A, Remi Fani Kayode GRA, Ikeja, Lagos, Nigeria by 11:00am.
PATRON OF WORLDCCA
Captain Mathew Ekeinde (PILOT) is the Patron of World Creativity – Innovation Conference & Award (WORLDCCA). He started his flying career at the age of 16 in the United Kingdom (UK) after his College Education. Capt. Ekeinde is a Renowned Pilot in the Nigerian Aviation industry with flying experience spanning a period of about 32 years having flown well over 13 different types of Aircraft, including the popular Boeing 737 classic aircraft. Capt. Ekeinde is flying with Airpeace as a captain on new Embraer 195 E2 next generation jet. In addition to his flying experiences, he also attended so many international courses on flight safety and aircraft operations.
He has a Nigerian, American and British Pilot Licenses with total flight time of over 16,000 Hours. Capt. Ekeinde is also an entrepreneur, he is currently building the first of its kind "one stop shop entertainment centre" on a 100 acre beach front property located in Badagry, Lagos, Nigeria. Capt. Ekeinde is an African Giant and the CEO of Aquatic Jungle Entertainment. He is a very hardworking and supportive African and married to the popular Nollywood/international superstar Omotola Jalade Ekeinde with wonderful children.
WORLDCCA FOUNDER – Kola Vincent King is the President of World Creativity – Innovation Conference & Award (WORLDCCA). He is a digital Creative – Innovation Contents Creator and Developer.
Engr. Kola King is also a University graduate from the University of Ado Ekiti (UNAD), Ekiti, Nigeria where he studied Civil Engineering. An experience Techpreneur Executive and Social Engineering Innovator. He is also an inspirational speaker. Kola King loves travelling around the world meeting people and travelled to some countries like Singapore, Malaysia, Ghana and some other African Countries just to mention but few. He is also the CEO OF World Giantsky, that is into International Networking and Information, Communication & Technology Services (ICT). He facilitated as CEO, the marketing and Sales of ABC machinery, complete floor feed mill, and oil mill manufacturing company from China to Nigeria as part of Creative – Innovation and Technology Project Services in Nigeria and Africa.
Engr. Kola King founded a Social Media Network that became the first of its kind in Nigeria and Africa. He is also the Founder and President of WORLD ENTREPRENEURS NETWORK ( WE NETWORK).
WORLDCCA VICE PRESIDENT – Elfrida Agbamuche is the Vice President of World Creativity – Innovation Conference & Award (WORLDCCA), a Barrister and Entrepreneur staying in America. She's an outstanding African with wealth of experience in International Travels and Entrepreneurship.
WORLDCCA EXECUTIVE – Akin Owasayo an Executive Board Member of World Creativity – Innovation Conference & Award (WORLDCCA). He is an American Citizen of United States of America with a master degree in the US.
DAPO ARUWAJOYE (SA TO GOVERNOR, ONDO STATE) is an outstanding strong supporter, advisor and Great contributor of WORLDCCA with the aim of Development and expansion of International Trade and Investment.
Some of the Stars, Giants, Celebrities and Important Personalities to be honoured at WORLDCCA 2022 are: Gbenga Adeyinka d 1st, Jesse King (BUGA), Capt. Matthew Ekeinde (Pilot), FunkeAkindele (Jenifa), Innoson (IVM), Wizkid and Sunday Are (Wizkid Manager) Just to mention but few.
INNOSON (IVM) a leading creative innovation African GIANT in the Automobile Manufacturing industry from Nigeria, was also Honoured with Award of Excellence before now from WORLDCCA, to encourage more of local contents for better and stronger social economic development in Nigeria and Africa generally. Technologies GIANTS like Microsoft, Facebook, Amazon, Tesla, Alibaba, Instagram, and WhatsApp, etc. just to mention but few worth some billions of Dollars respectively and they all have impacted to our social economic development & ecosystem globally as technological innovation players.
DJB DIGITAL MEDIA – is a vibrant, creative, innovative media organization that is growing so fast to the level of FORBES nominated/selected the CEO in the category of 30 under 30 in Africa. An inspiring international recognition.
MR AKINWUMI AMBODE – (FORMER GOVERNOR OF LAGOS STATE) and the Governor of Ondo State, Barr. RotimiAkeredolu got this prestigious world class award in previous edition of WORLDCCA.
You too can contact us to be part of it for collaboration, partnership and sponsorship.
Appreciation to the Governor of ONDO STATE, HIS EXCELLENCY (Barr.) ROTIMI AKEREDOLU (SAN) a strong supporter of creativity, innovation and capacity building.
Special thanks and recognition to the UNITED NATION (UN) that already declared international day for creativity & innovation and also international week (for creativity & innovation) every year.
Also Special thanks to Lagos State Government, Ondo State Government and to all WORLDCCA Partners, Sponsors, Media,Cyber dependency (CD) in America, Supporters and Advisors all around the world.