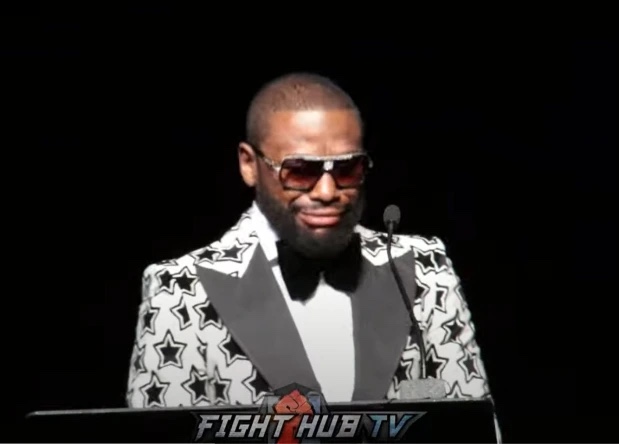 Floyd Mayweather emotionally broke down in tears live on stage after being inducted into the boxing Hall of Fame.
Mayweather led three classes being honoured, as the coronavirus pandemic affected the 2020 and 2021 ceremonies.
The unbeaten 50-0 legend was joined by fellow icons in Wladimir Klitschko, 46, and Andre Ward, 38, as three of last year's inductees.
Mayweather won every belt in his career, through five divisions, while reigning as the pound-for-pound and pay-per-view king.
But his inclusion into the Hall of Fame left even the self proclaimed "Best Ever" at a loss for words.
Mayweather, fighting back tears, said: "I said that I wouldn't cry. This is unbelievable. This is one of the best days of my life."
He also thanked his 69-year-old father Floyd Sr, who introduced him to boxing as a toddler as well as later coaching and cornering him.
Mayweather said: "I love my dad because without him this wouldn't be possible for me."