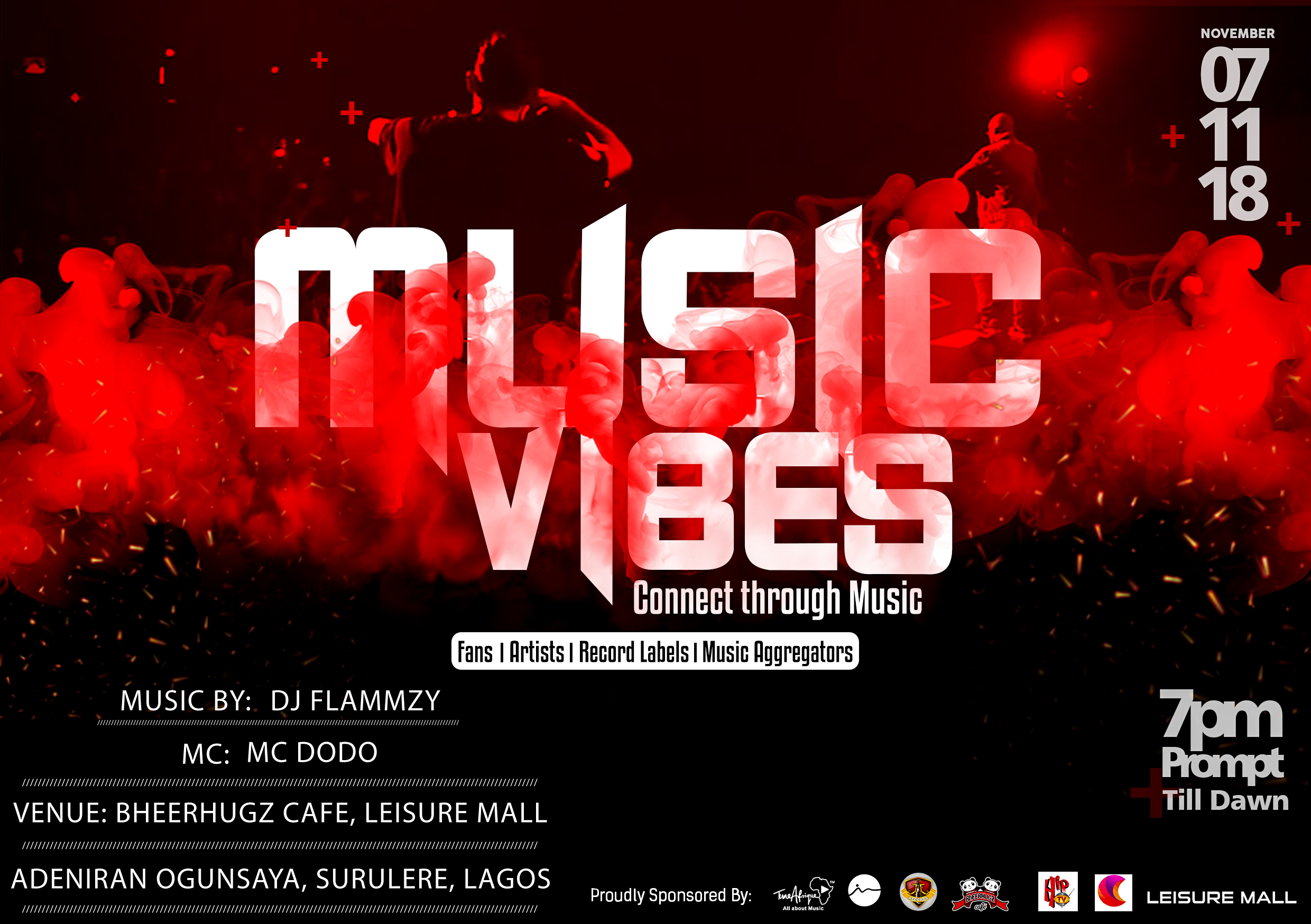 Music Vibes is an event proudly sponsored by TuneAfrique in partnership with various reputable brands.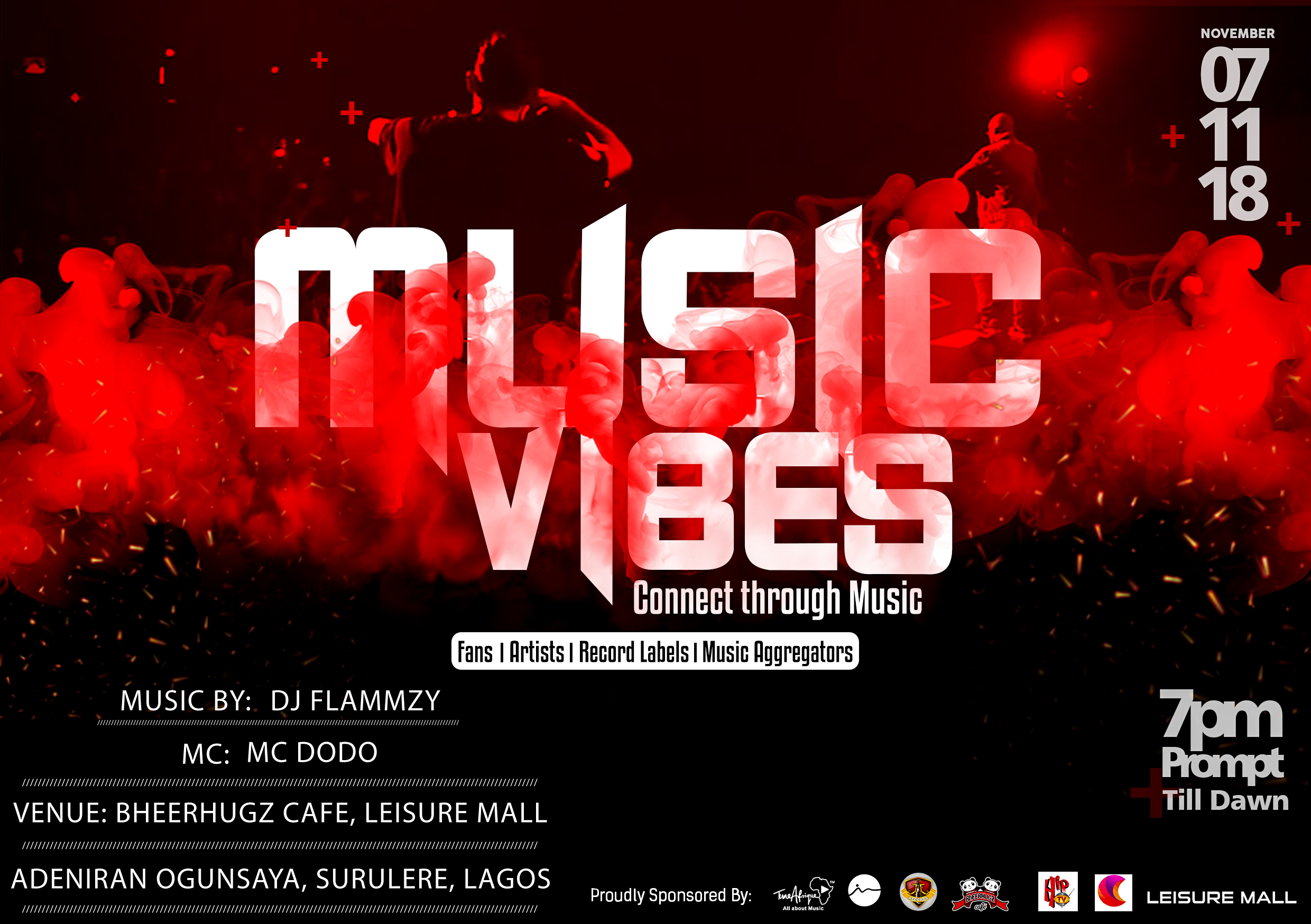 Music Vibes is a music platform created to connect established and emerging artists within the industry.
The event creates a unique platform for artists to showcase their craft to new audiences and build a solid fan base as well as network with industry professionals and influencers.
Debut Event Date: Wednesday 7th November 2018
Location: Bheerhugz Café, Leisure Mall, Adeniran Ogunsanya Street, Surulere
Time: 9:00 PM Prompt.
Pls see here  your link to register as a media partner for the event.
https://www.eventbrite.com/e/music-vibes-by-tuneafrique-tickets-51874367630
What Services Does TuneAfrique Offer? 
TuneAfrique is a digital music distribution and promotion platform, delivering music to worldwide DSPs including Spotify, Shazam, Deezer, BoomPlayer, MePlaylist, Soundcloud and more. The list keeps growing daily as we have a host of deals with global and local streaming platforms.
Our technology driven platform allows us to encode and transcode music collections and make them deliverable to all platforms from the push of a button.
We are proud to say, we have built our unique log report systems to conform with global standards, where rights holders can get regular access to monthly logs as we update from the several DSPs.
We also feature a music store, offering artists and brands the most innovative music promotion and marketing tools.
As part of our commitment to providing the best support and promotion for artists, TuneAfrique initiated the Music Vibes Event, giving artists the platform to connect with Fans, Artists, Music Aggregators, Record Labels and other music stakeholders in an industry night of music, food, drinks, networking and fun.
– How Can I Register To Perform At The Event?
Only artists verified on TuneAfrique platform will be considered to perform on this nights.
To be verified, you need the following:
1. You must have a current song distributed by TuneAfrique.
If you have a song distributed by TuneAfrique,
Go to your artist profile by clicking update artist profile on your dashboard.
You will see the get verified button to request verification.
2. Make sure your artist profile is fully updated. Include your verified social media handles, bio and artwork.
Visit http://artist.tuneafrique.com to get started right away.