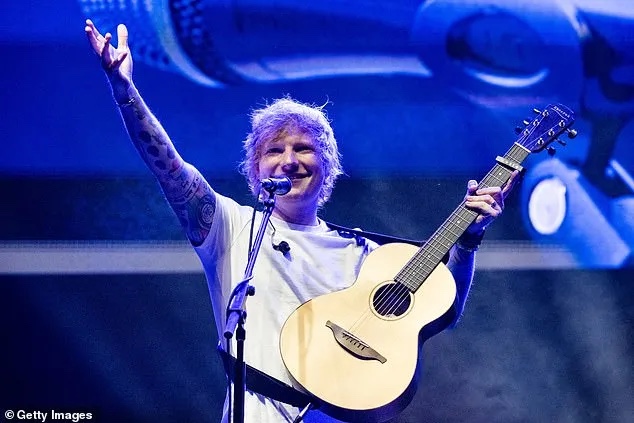 Ed Sheeran has donated almost 450 items of clothing – including pairs of worn underpants – to auction off on eBay to raise money for charity
The singer, 32, raided his wardrobe to give the clothes to East Anglia's Children's Hospices (EACH) shop in Framlingham, Suffolk, where he grew up.
Among the items is a whopping 149 pairs of boxer shorts – half of which have been worn by the musician.
The collection also includes 20 jumpers, 11 pairs of trousers, 14 hats, six onesies and 73 pairs of socks as well as seven pieces of Ipswich Town merchandise, which is Ed's favourite football team.
Ed has been an ambassador for EACH since 2014 and most of the clothes will be auctioned off on the charity's eBay site, with a starting price of £9.99 for each item.
There will be three auctions, beginning on November 16, November 26 and December 3, with 20 items being reserved for new EACH shop openings.
The garments will not be washed or ironed prior to sale, but 'sold as received' while each item sold will be accompanied by a signed letter of authenticity.