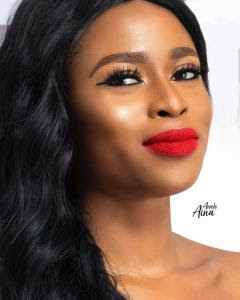 "Love of Beauty Is Taste, The Creation Of Beauty Is Art"  – Awele Aina
Award winning makeup artist Awele Aina is a professional and Celebrity qualified Nigerian based makeup artist" making the world a more beautiful place, each makeup at a time are words from her mouth.
Awele Aina is a wonderful makeup artist. She's a woman entrepreneur, Artistic Director of Elise Claire Cosmetics New York in Nigeria. She's an idol to makeup around the globe.
Awele believes — being a skin architect means being an artist who plans, designs and approaches makeup with clear intention.

And indeed, professionalism requires understanding how to design looks for all skin tones and types strategically.

With an eye for subtle makeup detail and an alluring countenance, Awele Aina started her career in 2013 and has since become one of the most sought – out makeup artistes in the Nigerian fashion and entertainment industry.

The self made entrepreneur has a diverse international portfolio – working on the set of local and international A list music videos directors, editorial spreads, Ay Live concert, Ovation Carol concert, fashion events, documentary and T.V commercials.

Awele Aina's work can be seen in Giovanna Magazine, Ovation Magazine, Tush Magazine, Genevieve Magazine, Bella Naija, Dynamic magazine and most of  the music videos you watch on your tv. Awele's sound knowledge of the Cosmetics industry coupled with an understanding of skin tones and ethnicity are attributes that have taken her across the globe from United Kingdom, France to United State of America. She stays on top of makeup trends and admire's the work of celebrity makeup artist Bimpe Onakoya, Danessa  Myricks, Stephen Moleskin, Sam Fine and Scott Barnes.
Working with a wide range of international beauty products from Elise Claire Cosmetics, Flori Robert, Bobbi Brown, MAC Cosmetics, Laura Mercier, Anastasia Beverly Hills, Kylie Cosmetics and Gorgio Armani,  Awele Aina intends to launch her own cosmetics line that will cater to women of all ethnic background and colors one day.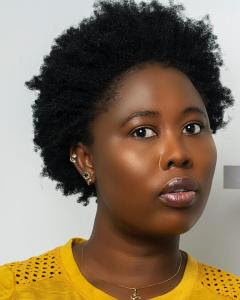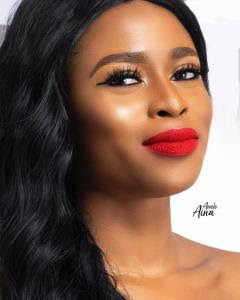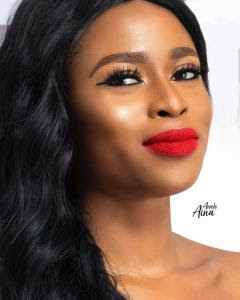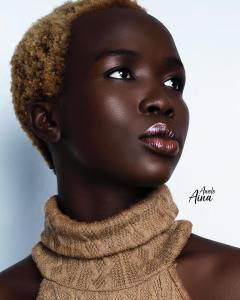 Her ever growing passion for what she does means she pays particular attention to details and work hard at bringing out the very best in every makeup look, creating a flawless look every time.
She believes that getting your makeup done evenly should be an experience in itself. She enjoys prepping the skin and uses the highest quality products to make you look like the best version of your self. She is well know for her attention to details and likes to work with each one of her celebrities client to create a customized look that will bring out their best features. The whole process is definitely a collaboration and the end result is a gorgeous face.
Still she believes her clients are the most important person in her studio that need to feel comfortable and radiant. She welcomes and values input.
In her words she said. "I listen, because my job is to achieve the look you have always dreamed of for your music video. After 7 years in business and more than 1,000 music videos, I still get excited whenever I am on set, and that's is why I approach every music video set with the individual care, enthusiasm, and personal attention an artist deserve on the day we are making their video. My philosophy as an artist is to create a warm, natural makeup by using a palette of colors and textures that complements your unique skin tone, complexion and facial structure. Using only the finest product. I work to accentuate your most beautiful features, always avoiding an overly makeup look.
Awele Aina coordinates monthly makeup training program with hostel accommodation (for students outside Nigeria) ranging from the beginners program for those who have no knowledge of the art to the brush up program for those who have mastered the art but want to learn new techniques. With the aim of impacting young ones and creating opportunities for individuals. These classes are run on practical and theory lessons. Engaging students in field trip with Awele Aina as an exposure into makeup environment.
You can reach her on Social Media Platform – @aweleaina