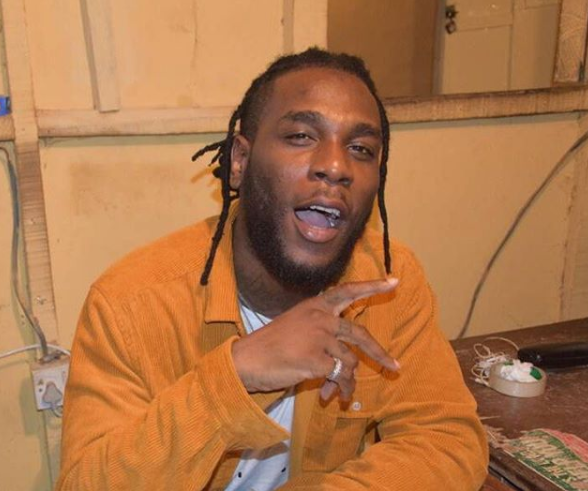 Dencia isn't having any of Burna Boy's latest comments on Blac Chyna as she has some not really nice words to say about him.
The singer took to the comment section of a blog (Instablog9ja) which had posted Burna Boy's message to Blac Chyna about her alleged plans to sell her bleaching cream products. According to Dencia, Burna Boy only promotes drugs and can't afford to hang out with Blac Chyna.
"So that nigga came out of his drug-induced coma instead of taking a shower to clean up his fart/Cig smelling looking ass he had time to talk about a woman? Hahaha for someone who promotes drug culture   ‍♀️u can't even afford to be in the same Zip code as her sis Burna cuz only girls act like u, u can't afford her ass if she had to shake it, stick to the druggies on the side streets u are use to.       Sending love & light ur way on this thanks giving we are thankful u making it alive living this high life," she wrote
Dencia's comments are coming less than 24 hours after Burna Boy had warned Blac Chyna not to come to Nigeria to sell her products
"Anybody who attends this event might has well comment suicide. @blachyna please don't come to my home and sell your poison. Because the thunder that will fire you is wearing that big Balenciaga trainers," he wrote. He went on to praise black skinned ladies, saying black is beautiful
We all hope this is won't be the beginning of another celebrity beef. Dencia is one celebrity who is quite vocal and isn't shy to express herself anytime. During an interview , the singer talked about her career and the rumoured relationship with Pogba.
"I don't talk about my vagina in public," says Dencia concerning Pogba rumours
During an exclusive interview with Pulse TV, Dencia spoke about her music career, business, the music industry, and Paul Pogba. We got to ask the beautiful and sexy singer about her relationship with the Manchester United star and if it was a fake news. Dencia didn't mince words as she said people should promote Pogba instead of focusing on stupid stories.
"I don't talk about my vagina in public yea if the only thing I can tell you about Paul Pogba is that he is an amazing athlete that deserves a Ballon d'Or. That's the only thing, we don't talk about anything else when it comes to…he's an amazing, he is such an amazing person, such an amazing athlete I think that's what we should be focused on you know, we should focus on people's craft, you don't talk little thinks to overshadow people's, like you, can't do that, you know what I'm saying, you cant," she said.
In October 2016, The Sun reported that Pogba was involved in a loud sex romp with singer Dencia at the Lowry Hotel.