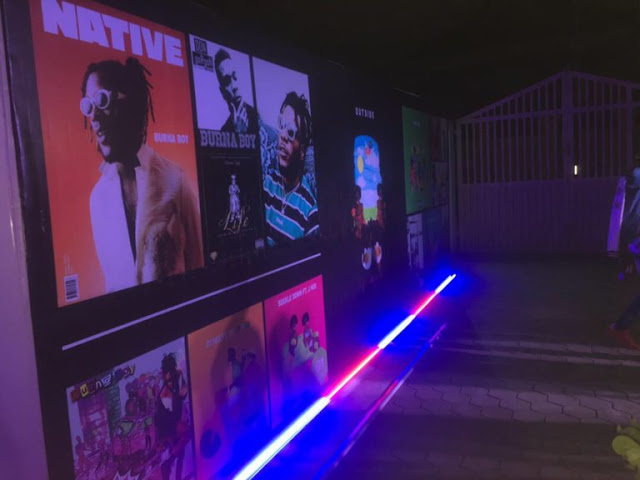 Burna Boy thrilled a select few press and media, his close friends and family to an exclusive first listen of his forthcoming album "Outside" in a private listening party at WéRé House in Lekki, Lagos.
The album is set to be released on all digital music platforms on the 26th of January under Atlantic Records.
Douglas Jekan of The Beat FM was charged with the host's duties as he led a cheerful Burna Boy through a series of questions about the album.
Burna Boy said every song on the album was inspired by something in his life, revealing 'Where I'm from' as his favorite and most personal song.
He explained how a trip to Port Harcourt led to 'City Vibration' and recounted his experience with Drake that led to 'More Life', the album's opener.
In attendance was Burna Boy's Grandfather, Benson Idonije, his mother and sister. Davido, Phyno, Skales, Idia Aisien, Nonso Bassey, Odunsi The Engine, Idyl, Leriq, DJ Lambo, Chopstix and DJ Spinall were some of the celebrities and influencers that showed up to support Burna Boy.
There was food and drinks for everyone even as Burna Boy's favorite meal, Port Harcourt's Boli and fish, was served from the trunk of a Peugeot 504 that was beautifully converted to a kitchen.
The car's plate number was noteworthy as it was the plate number of Burna Boy's first car when he returned to Nigeria.
At the end of the event, Burna Boy took time to take pictures and stayed till the last minute when he left with everyone.
There were wide smiles as people departed; a testament of the music that Burna Boy created on the 'Outside' album. The album will be released on all digital music platforms on the 26th of January.
See more photos below:-