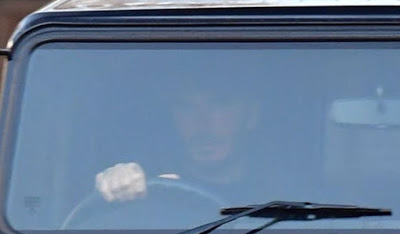 David Beckham has been spotted behind the wheel for the first time in six months after his driving ban was lifted.
The former footballer, 44, took his Land Rover Defender for a spin in London on Tuesday morning with daughter Harper in the passenger seat.
The dad-of-four was stripped of his licence back in May after being caught with his phone on his knee as he drove his £100K Bentley.
District Judge Catherine Moore also gave David a £750 fine and added 6 points to his licence for the offence, which happened last November.
At the time he already had six points from two previous speeding offences.