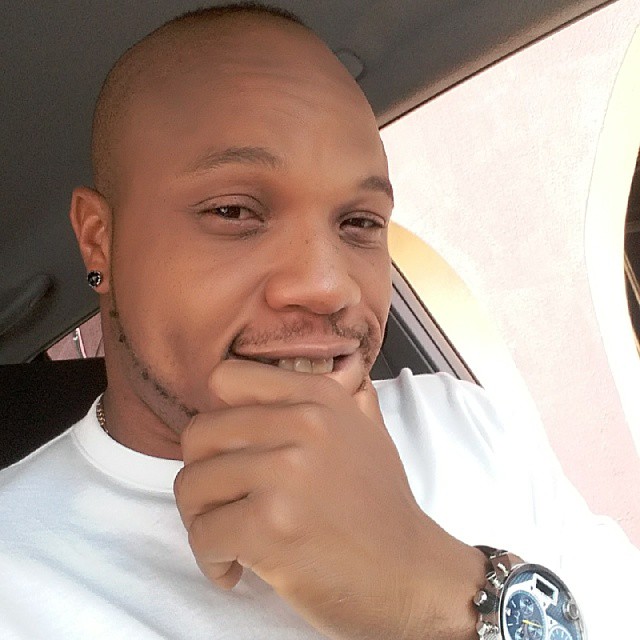 Nollywood actor and singer, Charles Okocha, known for his hyperactive comic skits and crazy videos has said he can never be depressed as he has never in his entire life experienced such.
Though many entertainers have come out in recent times to admit that they have battled depression, Okocha boasts there is nothing of such in his dictionary.
In a chat with Sunday Scoop, he said,
"One thing I have learnt in life is that you should never let what you're going through pull you down. Personally, I don't let anything get to me because we all have issues. It's not that rosy anywhere. I may be down today and up tomorrow; that's the way of life a lot of people don't understand it that way.
You may have marital crisis but you shouldn't let that weigh you down. If you have a relationship that is not going well or any other thing that is affecting you negatively, try to distance yourself from it. You should put God first so that you can overcome these issues. I don't see anything that can ever get me depressed.
I am always a happy fellow and you would never find me around negative people. The moment you are negative, I cut you off because that's where depression comes from. Not everybody wants to see you happy and doing well; they just want to see you down and frustrated so they have something to gossip about.
That's why when someone dies in this part of the world, people start writing flowery condolences, but they didn't care for the person while alive."
On the issue of fans often begging celebrities for money on the Internet, Charles said, "I have never really had that experience because I have loyal fans. However, it is not right for followers to hold artistes to ransom that if they (artistes) don't do giveaways, the fans wouldn't listen to their songs. People have sent me messages on social media asking for one help or the other; if I feel like helping them, I do, and if I don't feel like, I wouldn't."
Meanwhile, Okocha's latest song, Upper, which he released under the name, Amoshine, featuring Slimcase, has also become a topic of discussion on social media. Some people felt that Okocha should just remain as a hypeman instead of an artiste. In response to that insinuation, he stated,
"If it was just someone that made that comment, it means it's not the majority. I have been getting a lot of positive feedback on the song. Of all my songs, I actually think Upper is the best. People didn't believe that I could do a street song because of my usual American style. I am an actor and singer; unfortunately, some people cannot relate with that."
He said,
"Yes, you are right; that is an issue. However, I am like a virus and whatever I do or say becomes a trend. Igwe 2pac was the title of a movie I starred in and because I acted the part so well, people started calling me that name. I also created the slang, Amoshine, and it also went viral. People know me with all sorts of slangs."