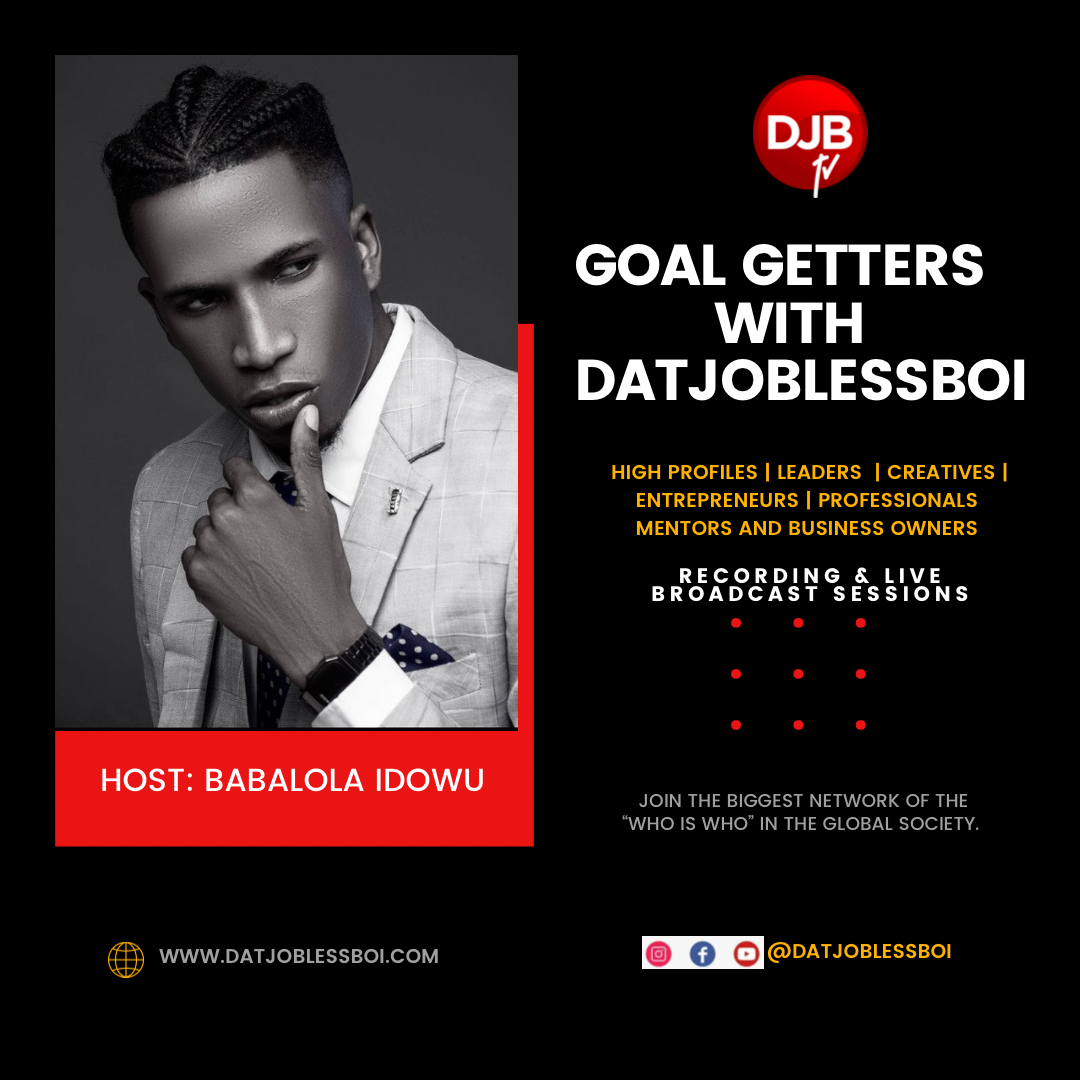 Join the biggest network of "WHO IS WHO" in the global society.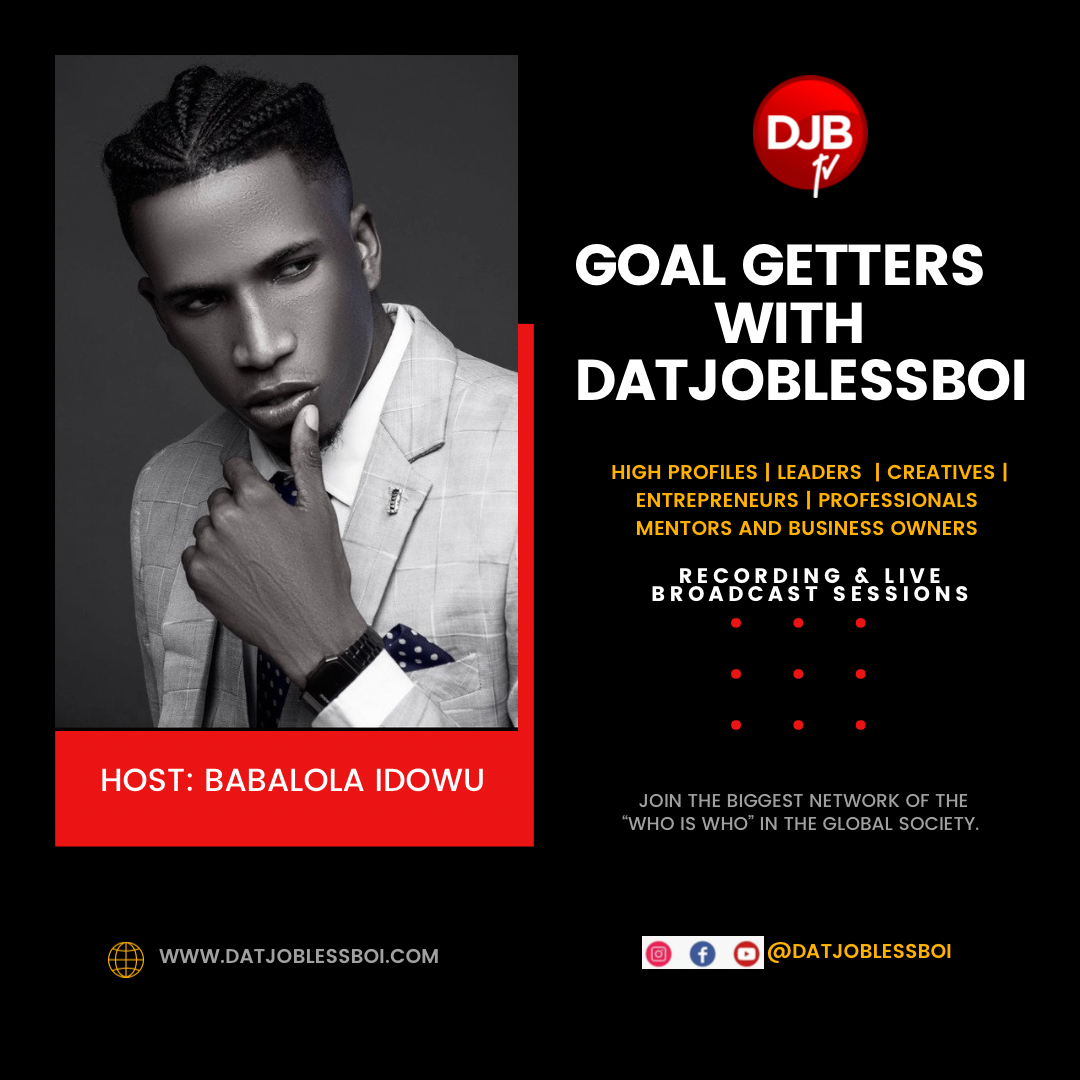 DATJOBLESSBOI TV (DJBTV) presents "GOAL GETTERS WITH DATJOBLESSBOI"
👇🏽👇🏽👇🏽👇🏽👇🏽👇🏽👇🏽👇🏽👇🏽

An Educative , Motivative , Informative , Inspiring & Entertaining recording & live broadcast sessions ; showcasing and celebrating successful people who have extremely done well for themselves and their society around the world ; such as high profile individuals , mentors , government officials & non-governmental organizations, creative heads i.e musicians , actors , media personnels , athletes e.t.c.
This intriguing platform will also feature Entrepreneurs , Professionals and Business owners from different parts of the world who have made impact and contributed immensely to the economic development in their various countries.
Hosted by Babalola Idowu (@Braggamando)
To share your success stories with us 👇🏽
Mail us
📧
: Datjoblessboitv@gmail.com
Whatsapp only
📱
: ‪+233209682561‬
Follow on all social media platforms- @Datjoblessboi
You can also visit our website 💻 www.Datjoblessboi.com
BROADCASTING FROM FEBRUARY, 2022.
Compliments of the season! 🎊🍾🎆
#GoalsGetterWithDatjoblessboi #DatjoblessboiTV #DJBTV #DJB